An accurate property valuation you can trust
We'll help you to find the value of your property, so you can find a buyer or tenant as soon as possible.
Enter your details below to book a professional appraisal.
If you're considering selling your property this summer, then now would be the time to act since research claims opportunities to sell are at their highest level.
Keeping well-informed of the latest changes and trends in the UK housing market is the best way for sellers to make savvy decisions. With the continuing imbalance between supply and demand, as a seller you are in an advantageous position when it comes to negotiating on the asking price.
Here, we set out why now is an excellent time to list.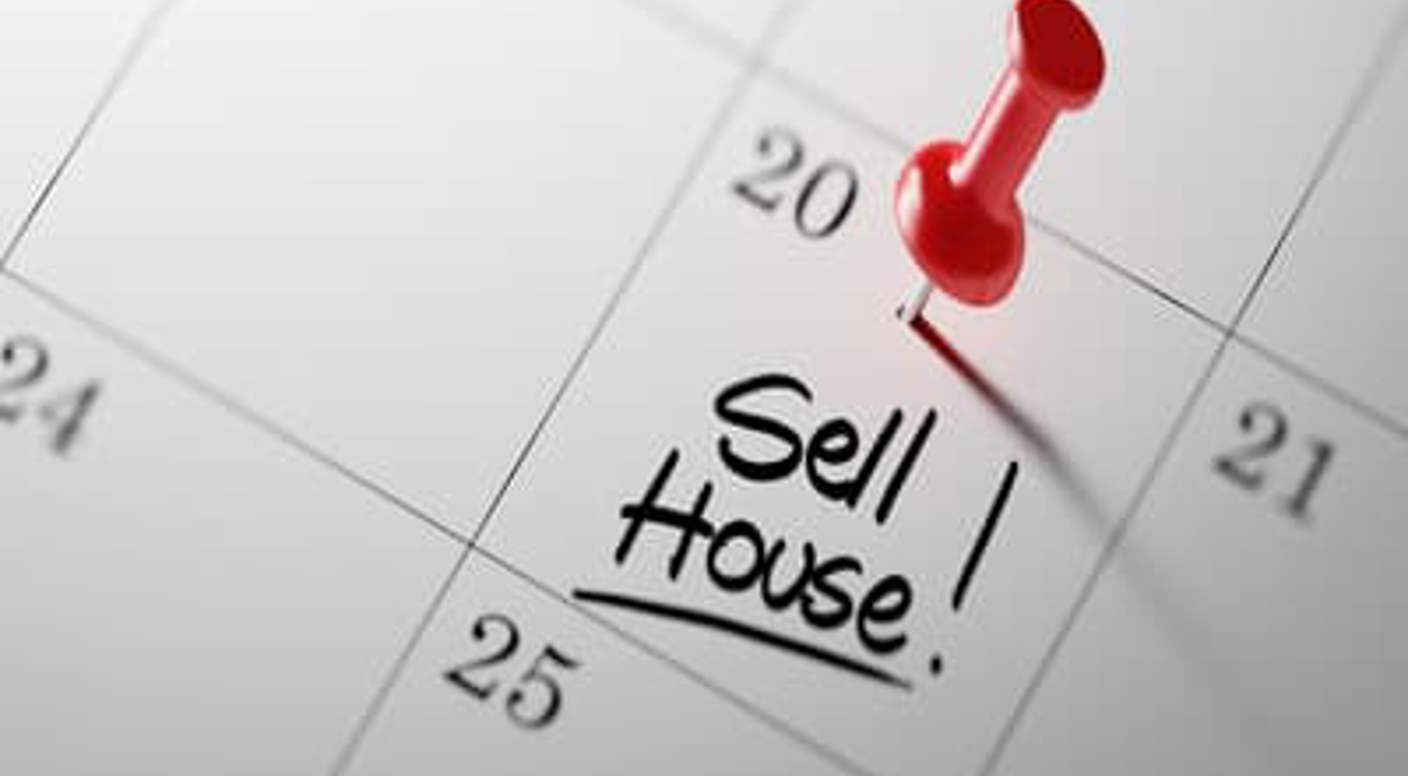 A seller's paradise
Recent research from trade body Propertymark claimed that the chances of a seller selling their property is at its highest level for a decade, with the continuing imbalance between supply and demand meaning that properties sold faster and more easily in April.
The organisation's latest member data showed that, while the average percentage of stock sold in April over the past 10 years is 20%, it hit 43% this year – a massive 115% increase.
Propertymark's Housing Market Report also revealed that there were nine sales agreed on average per member branch in April compared to the December low of only five.
The figure is lower than the peak of 14 sales per branch during the stamp duty holiday of 2020–21, but the body said it is in line with the long-term average for April of eight sales per member branch.
In the report, 39% of respondents said that most sales agreed in April were above asking price, helped by low levels of stock.
Nathan Emerson, chief executive of Propertymark, said of the findings: "With fewer properties available to buy, it wouldn't be illogical to assume that estate agents would be witnessing less sales being agreed.
"However, the number of sales agreed remains steady when compared with long term trends and agents report that sellers were 115% more likely to sell their home in April. 
"This is due to the desire to buy a home remaining strong, and although the heights of prices being achieved may well start to cool, this trend is unlikely to change by a great deal."
Give yourself the best shot at a smooth sale
Before you rush to erect a 'for sale' sign out front, remember to check the current details of your mortgage. If you're mid-way through a mortgage term, there could be a hefty penalty for breaking the contract prematurely. This is known as an early repayment charge, and it could add thousands of pounds to the cost of moving house.
Some mortgages are portable, which means you can shift the same deal to a new property. It won't always be suitable or possible, so speak to your lender about options for porting your mortgage.
You should also put in careful consideration when it comes to preparing your home for photos and viewings if you want to really wow a buyer and sell in the shortest timeframe. Hiding clutter and whizzing around with a vacuum is a decent start. However, if you have a serious clutter issue, then consider storing items in a garage, or off premises if you don't have the space.
The key is not to entirely change your spaces and make brand new installations since this won't necessarily guarantee a huge change in the value of your home. Instead, work with what you've got and focus on creating a great first impression. You can, however, consider paying to fix flaws you can't mend yourself, thus increasing the appeal your home and hopefully leading to more offers.
Easy wins include a thorough deep clean and declutter, fresh flowers or house plants, and a candle or diffuser to create a minimalist but lived-in ambience.
Get the help you need
It's important, when selling, to work closely with an experienced, local estate agent, who knows the market well and can set your asking price at the right level. It's a delicate balancing act. Set it too low and you risk not getting the right value for your home, set it too high and you could turn buyers away.
Once you get serious interest from buyers, you should be prepared to negotiate. Given the current condition of the market, sellers are in a strong position when it comes to negotiating on price, but you don't want to alienate would-be buyers, either. Chat with your agent to decide on the best approach.
There might be a cash-buyer ready to move quickly, or a buyer that comes with a long chain – someone buying their home, who is also selling another, thus making the chain longer and increasing the likeliness that something can go wrong.
It also might be the case that the biggest offer isn't the best offer, for a host of reasons. You want to find the most suitable buyer for your home – and sometimes gut instinct and the right feeling will play a part, while building a positive, but always professional relationship with your buyers could help to speed the sale along.
Here at Farrell Heyworth, we operate in the busy North West towns and villages of Southport, Lancaster, Morecambe, Preston, Bolton, Ormskirk and Chorley. To find out how we can assist you on your selling journey, please get in touch with us today.
We encourage all our customers to register with our My FH portal, which will give you access to the most up-to-date information; remotely and at your convenience.
You can also find out how much you could be charging on the local rental market by requesting a free and instant online valuation today.
Related Posts
A shaky victory The confidence vote on Monday June 6 saw the prime minister win the support of 211 MPs,…
June 14, 2022
Speed and delays the top gripes for sellers A YouGov survey commissioned by purchasing specialist House Buyer Bureau found…
June 09, 2022
What are the main reasons for inspection failure? The Fire Door Inspection Scheme (FDIS) has warned a 'tragedy is…
May 27, 2022