An accurate property valuation you can trust
We'll help you to find the value of your property, so you can find a buyer or tenant as soon as possible.
Enter your details below to book a professional appraisal.
Welcome to Farrell Heyworth's "Ask the Agent" series, where we demystify the world of real estate. Whether you're a first-time buyer, seller, or simply curious about the industry, this blog is your comprehensive guide to understanding the role of estate agents.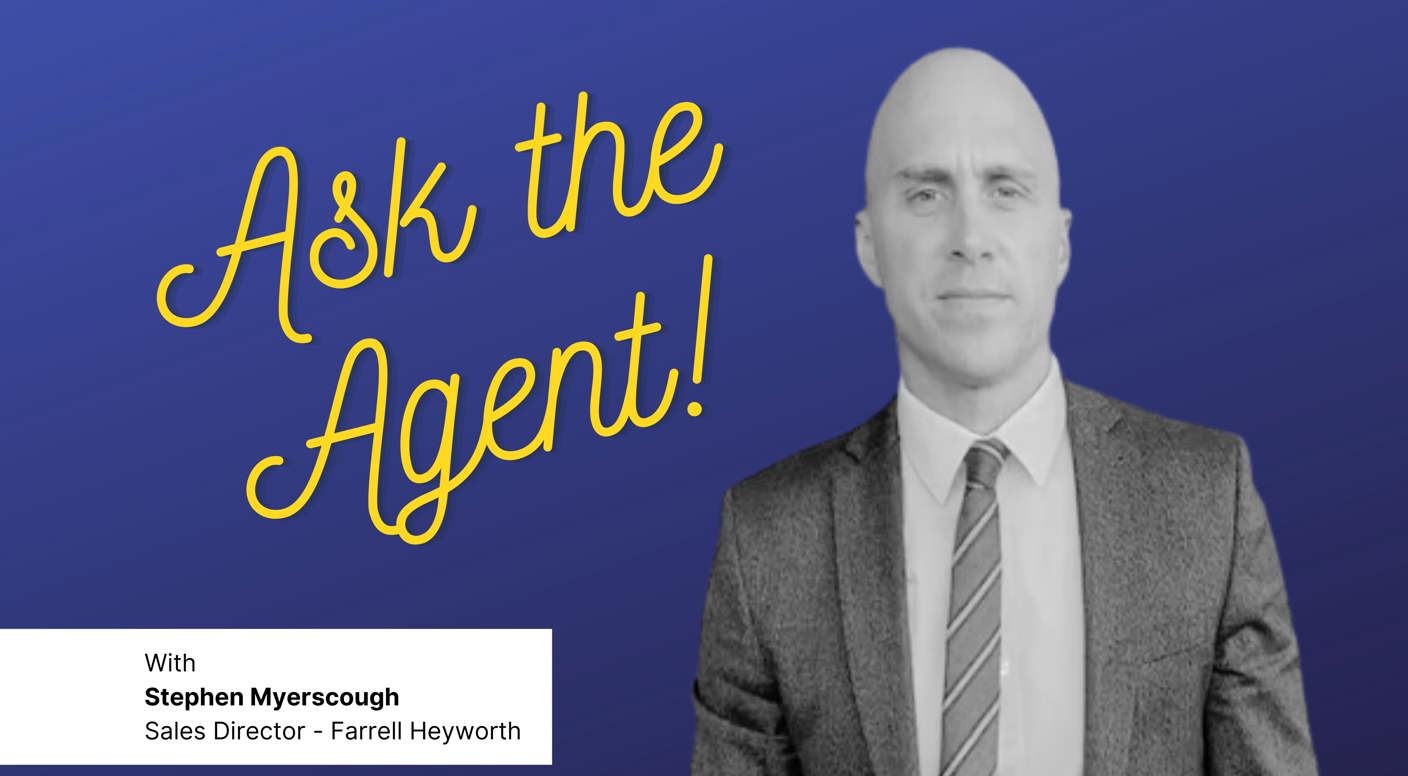 The Expertise of the Farrell Heyworth Team
Before delving into the intricacies of what estate agents do, it's worth mentioning the exceptional skill and experience of the Farrell Heyworth team. Our agents are seasoned professionals, each bringing a wealth of knowledge and dedication. With years of hands-on experience, they are your trusted partners in the property journey.
Guiding You Through the Property Journey
At Farrell Heyworth, we pride ourselves on being your compass in the complex world of property transactions. Here's an overview of the fundamental tasks we undertake:
1. Property Valuation:
One of our core responsibilities is determining the market value of your property. Our agents conduct thorough assessments, considering factors like location, property condition, market trends, and recent sales data. This valuation guides you in setting the right price for your property.
2. Marketing Mastery:
Once the valuation is complete, our team leverages their marketing prowess to showcase your property to potential buyers. From professional photography and compelling property descriptions to online and offline marketing strategies, we cast a wide net to attract interested parties.
3. Property Viewings:
Estate agents are the bridge between sellers and buyers. We arrange and conduct property viewings, ensuring your property is presented in the best possible light. Our agents handle inquiries, schedule appointments, and provide valuable insights during viewings.
4. Negotiation Expertise:
When offers start rolling in, our skilled negotiators step in. We work tirelessly to secure the best possible deal for you, balancing the interests of both parties. Our goal is to maximise your return on investment.
5. Legal Navigation:
Navigating the legal intricacies of property transactions can be daunting. Our team will work with your legal representatives to help ensure that all paperwork, contracts, and legal requirements are in order, safeguarding your interests throughout the process.
6. Post-Offer Support:
Even after an offer is accepted, our job is far from over. We facilitate communication between solicitors, surveyors, and all parties involved, ensuring a smooth journey to completion.
7. Tailored Advice:
At Farrell Heyworth, we understand that every property transaction is unique. Our agents provide personalised advice and guidance, catering to your needs and circumstances.
8. Local Expertise:
Our agents possess in-depth knowledge of the local property market. This expertise allows us to provide accurate insights and recommendations, whether you're buying or selling.
Estate agents like those at Farrell Heyworth are your trusted partners in the property journey. From valuing your property to navigating the legal intricacies, we handle every aspect of the transaction with professionalism and dedication. We aim to make the process smooth and successful, ensuring you achieve your property goals. Whether you're selling, buying, or simply seeking advice, our team guides you every step of the way.
Related Posts
Introduction to No Deposit Mortgages No deposit mortgages, also known as 100% Loan to Value (LTV) mortgages, provide a unique…
November 28, 2023
Experience the Magic of Christmas The Christmas markets in the North West are more than just shopping destinations; they are…
November 20, 2023
Strategies for Achieving the Best Sale Price Partnering with a distinguished local estate agent, such as Farrell Heyworth, is a…
November 20, 2023