An accurate property valuation you can trust
We'll help you to find the value of your property, so you can find a buyer or tenant as soon as possible.
Enter your details below to book a professional appraisal.
Discover Morecambe: A Coastal Gem Infused with History, Culture, and Exceptional Connectivity
Experiencing Morecambe's Vibrancy
Nestled between the lively towns of Lancaster and Kendal, Morecambe offers an idyllic coastal lifestyle with superb connectivity to key cities across the UK. The town and surrounding regions, including Heysham, Torrisholme, and West End, have a rich heritage. Situated on the beautiful Morecambe Bay, this seaside town is renowned for its stunning beaches and breathtaking views of the Lake District mountains.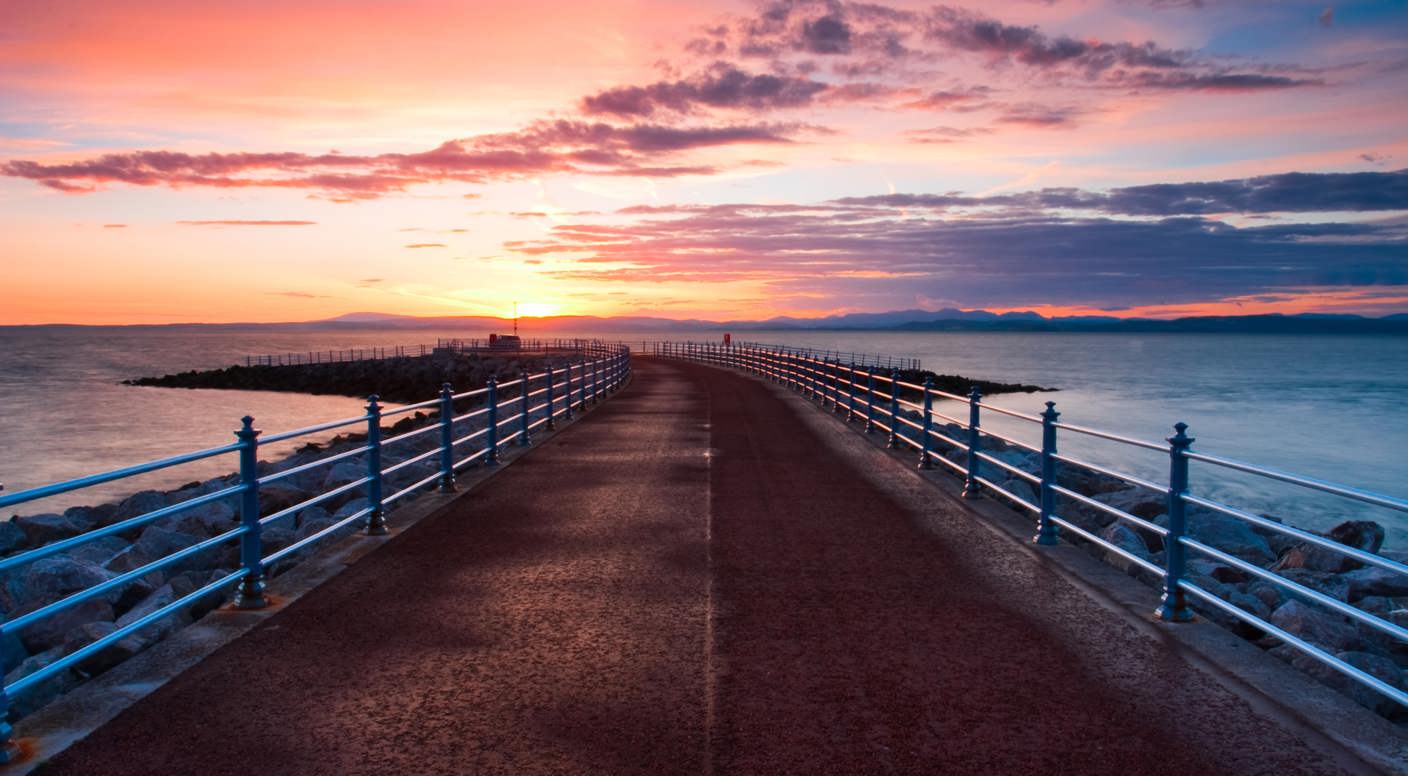 An Unfolding Chapter of History
Morecambe's status as a thriving tourist destination was cemented in 1846 with the railway line's opening. The town became a hub for tourists seeking rest and recreation. Today, it harmoniously blends its historic charm with contemporary cityscapes, integrating seaside landscapes with lush green spaces.
Remarkable Historical Insights
Morecambe boasts Europe's second-largest natural harbour and a deep-rooted legacy in the fishing industry. The celebrated author, Sir Arthur Conan Doyle, frequently visited Morecambe and referenced the town in his famous Sherlock Holmes series.
A Haven for Property Buyers
Morecambe offers a diverse range of property options, attracting a vibrant community drawn by superb schools, leisure facilities, and the allure of coastal living with excellent access to significant cities like Manchester and Liverpool.
The town boasts a bustling centre with popular chain stores, independent retailers, and an emerging artisan scene. Many shops, cafes, pubs, and restaurants create a lively and dynamic atmosphere.
Morecambe and nearby regions of Heysham, Torrisholme, and West End offer diverse housing options, from contemporary apartments to detached homes with gardens. Most properties in these areas feature two to three bedrooms, making the town a favourite amongst retirees, young families, and professionals.
Enthralling Educational Opportunities
Morecambe and its surrounding areas offer top-rated educational options. Property buyers are particularly attracted to the excellent schools, such as Morecambe Bay Academy and the highly-respected Lancaster and Morecambe College, which continue to draw families to the region.
The Local Housing Market
In 2022, the average sold price in Morecambe was £153,728, with prices witnessing a steady increase from the previous year. Properties start from around £70,000 for a one-bedroom flat, while most sales in the past year were semi-detached properties, averaging £157,500. Terraced properties in Morecambe averaged £120,231 (Source: Rightmove).
Leisure and Points of Interest
Morecambe is a paradise for nature enthusiasts, known for its beaches and stunning open spaces, perfect for various outdoor activities.
Morecambe Promenade and Stone Jetty
Morecambe Promenade is one of the town's primary attractions, offering magnificent views across Morecambe Bay. The refurbished Stone Jetty, complete with train tracks, bird sculptures, and games, is popular amongst families and tourists.
The Morecambe Winter Gardens
This Grade II* listed building is one of Morecambe's most significant landmarks. Once a thriving theatre, the Winter Gardens is now open for guided tours that allow visitors to soak in its historic grandeur.
Happy Mount Park
Happy Mount Park offers a fun-filled experience for all ages, with adventure playgrounds, a splash park, a miniature railway, and a café.
The Eric Morecambe Statue
A tribute to Morecambe's most famous son, the comedian Eric Morecambe, the statue draws crowds eager to mimic his iconic "Bring Me Sunshine" pose.
Transport Links
Morecambe's excellent transport connections extend beyond road travel. The town has a train station with regular direct trains to Lancaster and onward connections to major cities across the UK.
Education in Morecambe
Morecambe houses several exceptional educational institutions. Lancaster and Morecambe College offer a wide range of courses, and Morecambe Bay Academy is highly regarded for its academic prowess.
Culinary Delights
From traditional Lancashire fare to international cuisine, Morecambe has a burgeoning food scene. The Palatine and The Royal Bar are local favourites, providing a range of delightful dishes.
Shop 'til You Drop
Morecambe houses the Arndale Centre, a shopping precinct blending popular and independent stores, contributing to the town's vibrant atmosphere.
Outdoor Activities
Morecambe is a dream for outdoor enthusiasts. The nearby Lake District National Park offers fantastic hiking, cycling, and wildlife spotting opportunities, while Morecambe Bay provides several water sports activities.
Experience Morecambe, a lively, well-connected coastal town with a blend of seaside living, rich history, and access to beautiful countryside, making it an appealing option for families, professionals, and retirees alike.
Engaging a Local Estate Agent: The Gateway to Your Morecambe Dream Home
Partnering with a local Morecambe estate agent can prove invaluable in your quest for the ideal property. Our deep knowledge of the area and a finger-on-the-pulse understanding of current market trends and available properties can open doors to opportunities that might otherwise remain undiscovered. Our professionals offer personalised services, guiding you through the process with expert negotiation skills, intricate knowledge of property values, and a comprehensive network of contacts. Estate agents in Morecambe ensure you secure the best deal on your dream property, providing support and expertise that smooths your journey from property search to final purchase.
Related Posts
Introduction to No Deposit Mortgages No deposit mortgages, also known as 100% Loan to Value (LTV) mortgages, provide a unique…
November 28, 2023
Experience the Magic of Christmas The Christmas markets in the North West are more than just shopping destinations; they are…
November 20, 2023
Strategies for Achieving the Best Sale Price Partnering with a distinguished local estate agent, such as Farrell Heyworth, is a…
November 20, 2023