An accurate property valuation you can trust
We'll help you to find the value of your property, so you can find a buyer or tenant as soon as possible.
Enter your details below to book a professional appraisal.
Lancashire, a region steeped in heritage, presents a treasure trove of experiences for families of all ages and interests. In this comprehensive guide, we'll explore the best family days out in Lancashire, with a particular focus on the captivating cities of Lancaster, the coastal gem of Morecambe, and the iconic seaside paradise of Blackpool.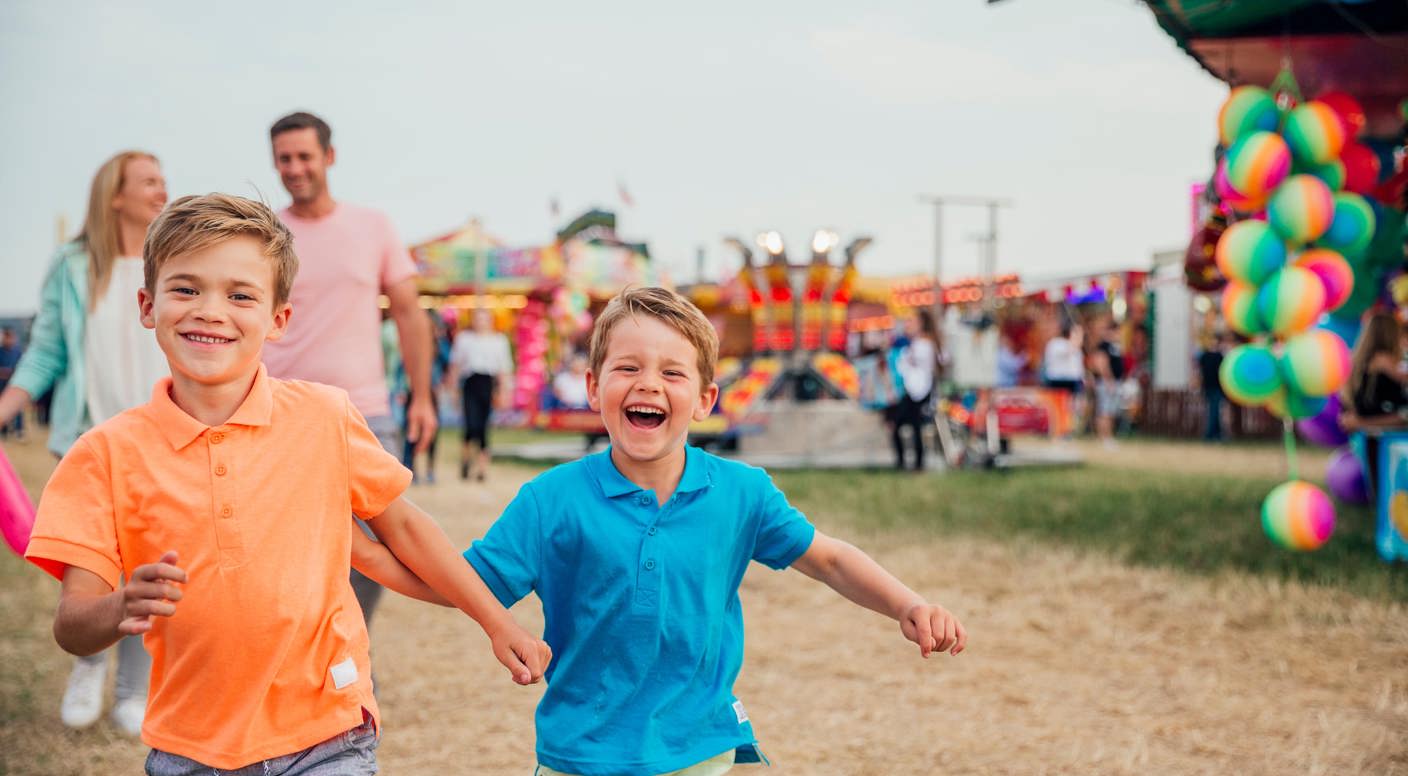 Lancaster: A Glimpse into History
Lancaster, often called the "Red Rose City", effortlessly blends history with modern charm, making it an ideal starting point for your family adventure.
Lancaster Castle: A Step Back in Time
Begin your journey at Lancaster Castle. This medieval fortress promises an educational and captivating experience for adults and children. Wander through its well-preserved halls and dungeons, where history comes to life. Immerse yourself in tales of knights, kings, and courtrooms, providing a unique opportunity for the whole family to connect with Lancashire's rich past.
Williamson Park: Nature's Beauty Unveiled
Next, venture to Williamson Park, a breathtaking 54-acre green haven adorned with beautifully landscaped gardens, a mesmerizing butterfly house, and the iconic Ashton Memorial. While the kids revel in the adventure play area, you can relish a leisurely picnic amid panoramic city views. Discover the essence of Lancashire's natural beauty within this serene urban oasis.
Morecambe: Coastal Delights
A short drive from Lancaster, Morecambe welcomes you with open arms to its coastal paradise, offering a delightful escape for families.
Morecambe Bay: Sandy Beach Bliss
The highlight of any Morecambe visit is undoubtedly Morecambe Bay, renowned for its vast sandy beaches and captivating vistas. Watch your children build sandcastles, fly kites, or paddle in the shallow waters while you soak in the tranquil beauty of the bay. It's a place where cherished family memories are effortlessly created against the backdrop of the serene coastline.
Morecambe Superbowl: Family Fun and Competition
For a more interactive experience, head to the Morecambe Superbowl, where you can engage in a friendly family bowling match. This provides a perfect opportunity to bond, share laughter, and indulge in some healthy competition, all while basking in the coastal charm of Morecambe.
Blackpool: Seaside Adventures Galore
No family day out in Lancashire would be complete without a visit to the quintessential British seaside resort of Blackpool.
Blackpool Pleasure Beach: Thrills and Chills
A must-visit destination for thrill-seekers and families alike, Blackpool Pleasure Beach offers many rides, including the famous Big One roller coaster. The adrenaline-pumping experiences here will leave an indelible mark on your Lancashire adventure. From heart-pounding rides to delightful amusements, there's something for every family member.
Blackpool Sea Life Centre: A Fascinating Underwater Journey
For those seeking a more relaxed experience, the Blackpool Sea Life Centre beckons with a captivating underwater journey, showcasing marine life from around the globe. Encounter majestic sharks, playful sea turtles, and myriad aquatic wonders. It's an educational and awe-inspiring adventure suitable for kids of all ages.
Family-Friendly Dining Options
After a day of exploration and adventure, appetites will inevitably arise. Lancashire boasts a diverse culinary scene, ensuring that you and your family will find a satisfying meal.
Consider visiting a traditional Lancashire pub to savour classic dishes like the renowned Lancashire Hotpot or the quintessential fish and chips. Alternatively, explore Lancaster's vibrant international cuisine scene, offering various options to cater to even the pickiest eaters.
Lancashire's captivating history, stunning natural landscapes, and thrilling attractions are ideal for family days out. Whether you choose to delve into the historical wonders of Lancaster, immerse yourself in the coastal charm of Morecambe, or revel in the excitement of Blackpool, rest assured that cherished memories will be created with your loved ones.
So, pack your bags, gather the family, and embark on an unforgettable Lancashire adventure. The options are limitless, and the fun never ceases. Lancashire undoubtedly offers the best family days out, where every moment presents an opportunity to bond, explore, and discover the beauty of this remarkable region.
Related Posts
Introduction to No Deposit Mortgages No deposit mortgages, also known as 100% Loan to Value (LTV) mortgages, provide a unique…
November 28, 2023
Experience the Magic of Christmas The Christmas markets in the North West are more than just shopping destinations; they are…
November 20, 2023
Strategies for Achieving the Best Sale Price Partnering with a distinguished local estate agent, such as Farrell Heyworth, is a…
November 20, 2023