An accurate property valuation you can trust
We'll help you to find the value of your property, so you can find a buyer or tenant as soon as possible.
Enter your details below to book a professional appraisal.
A Look at the Current Average House Price
As we stand in a fluctuating market, it's worth noting that the average UK house price is £285,861 as of May. This figure reveals a growth rate of 1.9% compared to the previous year. Although growth has slowed somewhat compared to peak levels, it's clear that the housing market is still exhibiting signs of vitality.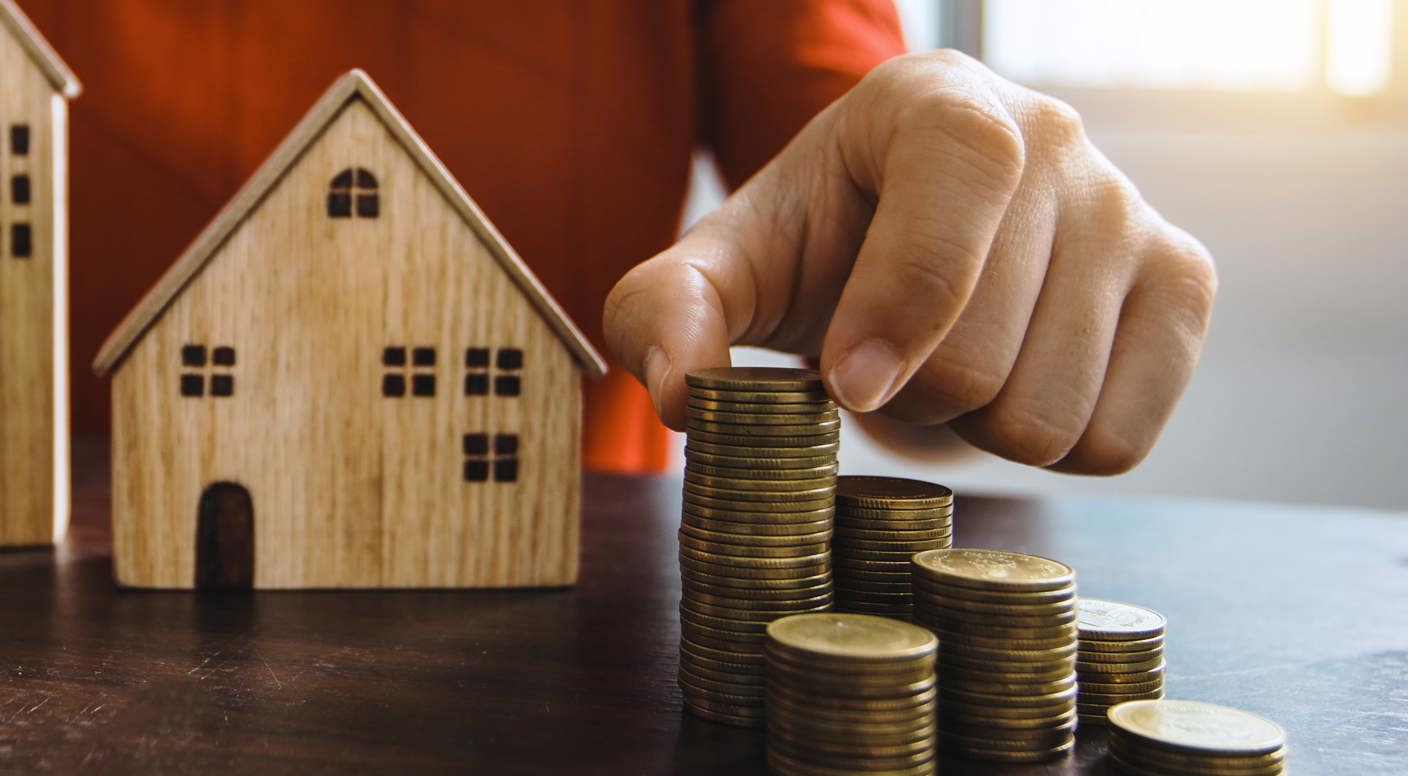 The Dynamics of House Prices in Recent Years
Over the last few years, house prices have seen notable increases. This has primarily resulted from market volatility from the pandemic and the preceding stamp duty holiday. The most recent figures from the Land Registry's UK House Price Index - a reliable measure based on actual sales instead of asking prices - show that the average house price rose by £6,000 from May 2022 to 2023. This represents a 1.9% year-on-year increase, somewhat dwarfed compared to the 14.2% peak growth recorded in July 2022.
A Comparison with Other House Price Indices
In addition to the Land Registry, several other property price indices are to consider. These include Rightmove, Nationwide, and Halifax, each providing a unique perspective based on different data sets. Rightmove, for instance, bases its figures on asking prices set by sellers, whereas Nationwide and Halifax base theirs on mortgage lending.
The latest data reveals a marked difference between these indices, with all three reporting lower price growth than the Land Registry. Nationwide, for instance, reported a 3.5% drop in house prices in the year to June 2023 - the largest since 2009, attributing this decline to rising interest rates' potential 'significant drag' on the housing market.
Regional House Price Changes in May 2023
Taking a more granular look at the UK, price changes have varied dramatically from region to region. In May, Scotland saw the highest growth at +3%, while London saw the most substantial decrease at -1.2%. It's essential to remember regional variances when discussing the housing market, as the average home price in the North East is almost half the average in England.
Trends in Property Transactions
Another significant aspect to consider is the number of homes being sold. The property market saw a boom in 2020-21 due to the temporary cut to stamp duty, causing spikes in sales in June and September when these tax savings ended. Since then, the number of transactions has moderated. In May 2023, for instance, there were an estimated 74,360 transactions, representing a 25% yearly drop compared to May 2022, but a 10% rise compared to the previous month.
The Shift in Property Market Dynamics
Despite this, buyer demand has fallen over the past 12 months, causing the housing market to slow down. As reported by Propertymark, in May, 79% of property transactions were completed below the asking price. According to Rightmove, this has increased the time to secure a buyer - from 32 days in June 2022 to an average of 55 days a year later.
House Price Predictions
The future of house prices is a topic of much discussion. Factors such as the cost of living crisis and high mortgage rates affect the number of homes sold. There are varying forecasts about how far prices will fall. Some, like Knight Frank, predict a 5% drop in 2023 and 2024, while others, like Capital Economics, predict a 12% fall by mid-2024. The Office for Budget Responsibility (OBR) expects a 9% decrease between now and autumn 2024, whereas Rightmove anticipates a more modest 2% drop this year.
Mortgage Deals amidst the Changing Landscape
The increase in mortgage rates has put pressure on the housing market. Buyers and sellers alike are adjusting their expectations. Halifax's director of mortgages, Kim Kinnaird, said, 'This will inevitably impact confidence in the housing market. Therefore further downward pressure on house prices is still expected.' It's, therefore, critical for anyone entering the market to ensure they're getting the best possible mortgage deal.
Mortgage rates are surging, with the average rate for two-year and fix-year fixes surpassing 6%. Despite these trends, navigating this changing landscape and finding a good deal is still possible.
In summary, the housing market continues to fluctuate, and while there is some slowdown, it remains resilient in the face of these changes. Keeping an eye on these trends and indices will ensure you stay informed and able to navigate this ever-evolving landscape.
As mentioned, the property climate can vary significantly based on location. Recognising and adapting to these nuances is crucial in the property market, so choosing a knowledgeable local estate agent like Farrell Heyworth is essential; so let's look at some of the key locations we cover.
Lancaster, Preston, Blackpool, and Morecambe
Farrell Heyworth offers many benefits to homeowners and potential buyers in Lancaster, Preston, Blackpool, and Morecambe. These popular locations each have unique property market characteristics and challenges, which Farrell Heyworth is equipped to handle deftly.
Lancaster: Embracing the City's Heritage
Lancaster, known for its rich heritage and historical landmarks, offers a variety of property types, from quaint cottages to modern apartments. Farrell Heyworth leverages this city's charm to attract potential buyers, providing homeowners with effective marketing strategies highlighting their property's unique attributes.
Preston: Riding the Wave of Urban Development
Thanks to the city's continuous urban development, Preston's property market is booming. Farrell Heyworth's deep understanding of this city's dynamics makes them the ideal partner for homeowners looking to sell or buyers aiming to invest. They provide crucial insights into market trends, helping clients make well-informed decisions.
Blackpool: Catering to the Tourism-driven Market
Blackpool's property market largely depends on its tourism industry. As such, selling or buying property here requires a unique approach. With its excellent knowledge of the local market, Farrell Heyworth helps clients navigate this niche property landscape, ensuring they get the best possible deal.
Morecambe: Navigating the Coastal Property Market
Morecambe's coastal properties are in high demand, making it a competitive market for buyers and sellers. Farrell Heyworth's extensive experience and local market expertise can give clients the upper hand in negotiations, helping them secure favourable outcomes.
Farrell Heyworth's personalised and professional services make them an excellent choice for anyone involved in the property market in these areas. With their assistance, you can make the most of the opportunities the Lancaster, Preston, Blackpool, and Morecambe housing market offers.
Related Posts
Introduction to No Deposit Mortgages No deposit mortgages, also known as 100% Loan to Value (LTV) mortgages, provide a unique…
November 28, 2023
Experience the Magic of Christmas The Christmas markets in the North West are more than just shopping destinations; they are…
November 20, 2023
Strategies for Achieving the Best Sale Price Partnering with a distinguished local estate agent, such as Farrell Heyworth, is a…
November 20, 2023