An accurate property valuation you can trust
We'll help you to find the value of your property, so you can find a buyer or tenant as soon as possible.
Enter your details below to book a professional appraisal.
Furnished or unfurnished - does it make a difference to rental income?
To furnish, part-furnished, or not to furnish – the three different options available to those who let out their home.
Surprisingly, the definitions of each of these can sometimes get blurred and each option provides a different purpose to selected tenants.
The main thing to be aware of is that, whether you let out your property furnished or unfurnished, you still have responsibilities when it comes to upkeep. However, if you let your rental property furnished, you have a few more legal obligations in regard to furniture, furnishing and appliances.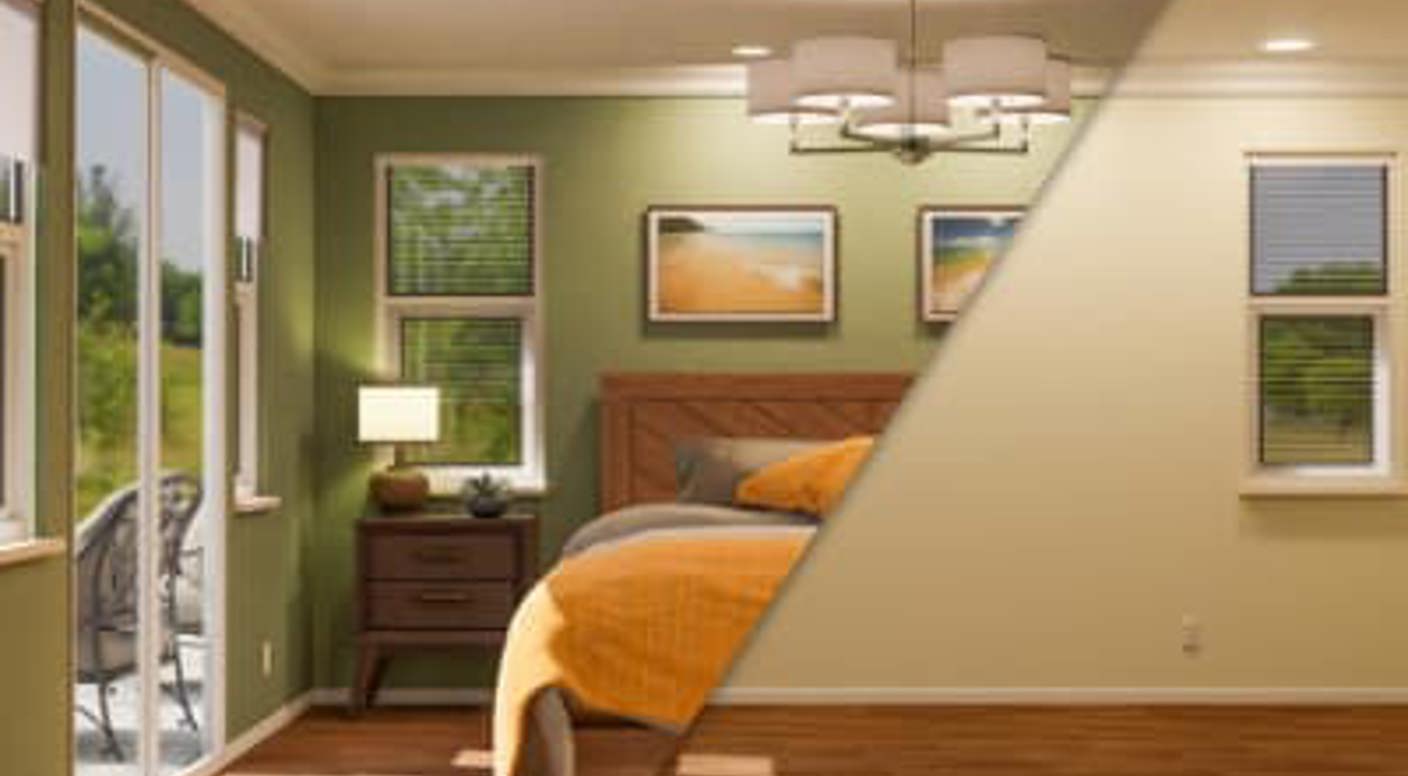 This includes:
Maintenance of appliances and equipment
Maintenance of the property
Compliance with furniture and furnishings regulations
Compliance with gas regulations
Energy Performance Certificate and Minimum Requirements
Inventory of property
So, it's important to be very clear as a landlord about what the tenant will be provided with by getting a rental agreement with you. There could also be quite a significant difference to rental income by providing different options.  
A recent survey claims to show that London landlords can make more than £9,000 per calendar month if they furnish their property, according to CIA Landlord Insurance. It states that the average rentals in London receive £2,198 a month in rent. However, if they furnish their property, they could get £9,120 per month.
The same is very likely to be the case for the North West, where we at Farrell Heyworth operate. Furnished properties nearly always charge a greater premium, because they are far more ready-made – ideal for some tenants who don't have much stuff with them or who want the easy life.
But, before you decide for certain whether a furnished, part-furnished or unfurnished property is the right way to go, let's think about some of the factors you will need to consider in making your decision.
The advantages of letting a furnished property
So, what are the main benefits of a furnished property?
Attracts 'turnkey' tenants – a furnished property helps save tenants money as they don't need to buy furniture. What's more, depending on where your property is, you may find there are tenants in your area who are particularly keen on furnished properties, in particular students and young professionals.
You may let your property more quickly than an unfurnished property, because in general, there are more tenants looking for furnished lettings
Higher income – generally speaking, furnished properties secure higher rents than unfurnished homes.
When the tenancy ends, you will still own the furniture and can use it yourself, or offer it to future tenants
You can deduct a percentage of the cost of the goods from your tax liability.
Many believe that furnished properties can achieve slightly higher rents than unfurnished – somewhere between 5% and 10% - but most argue that flexibility is key. The best thing is to offer whatever arrangement meets the needs of your tenants.
Part-furnished 
A part-furnished rental property usually just includes the white goods. It may comprise some furniture with the option for it to be removed if it's not required.
Potential pros of letting a part-furnished property include:
The most flexible option
Allows tenants some leeway in deciding how to decorate
Provides you with the option of removing furnishings if tenants prefer to bring their own
If a desirable potential tenant likes everything but needs an additional furnishing such as a bed or desk, you can opt to add it
Certain costs associated with furnishings are still tax deductible
Cons of letting a part-furnished property:
Furnishings are still subject to wear and tear
If you choose to insure furnishings, you bear the cost
Unfurnished
Letting your property unfurnished also has a number of potential benefits. This includes:
Securing longer-term tenants – people may feel they can put their own stamp on the home and feel more like it's theirs if they can furnish it to suit their tastes.
Lower costs as a result of not having to kit out a property with furnishings.
Higher rents if you live in an area with high demand for unfurnished properties – such as areas popular among families.
Less worry about damage and wear and tear to furniture, potential loss of sentimental items and other issues. Including furniture is also likely to make the check-out/inventory process a longer one, and could increase the chances of disputes.
Are you obligated to furnish your property?
When letting an apartment or home, you are under no legal obligation to provide furnishings.
With this in mind, it's important to understand that most tenants want a few basics even in 'unfurnished' properties. At a minimum, consider offering your property with a refrigerator, a microwave, a cooker, a dishwasher, and a washing machine since most tenants – even those who own furniture – don't own these appliances.
By offering these basics it will almost certainly help you attract tenants and get your property off the rental market as soon as possible.
Here at Farrell Heyworth, we operate in the busy North West towns and villages of Southport, Lancaster, Morecambe, Preston, Bolton, Ormskirk and Chorley. To find out how we can assist with staying compliant on your lettings journey, please get in touch with us today.
We encourage all our customers to register with our My FH portal, which will give you access to the most up-to-date information; remotely and at your convenience.

You can also find out how much you could be charging on the local rental market by requesting a free and instant online valuation today.
Related Posts
This means proceeding with time-tested ideas and processes that are focused on achieving these objectives. For an increasing number,…
July 21, 2022
Time to tackle soaring inflation Introduced in 2014, the rule was intended to ensure that borrowers did not take…
July 14, 2022
Sweeping reforms The measures outlined were perhaps more radical and wide-ranging than had been anticipated, with more of a…
July 01, 2022