An accurate property valuation you can trust
We'll help you to find the value of your property, so you can find a buyer or tenant as soon as possible.
Enter your details below to book a professional appraisal.
Guide to the Jargon in the UK Property Market - Sales and Rentals
Navigating the UK property market for sales or rentals can feel like learning a new language. To help you on this journey, we've created a glossary of terms.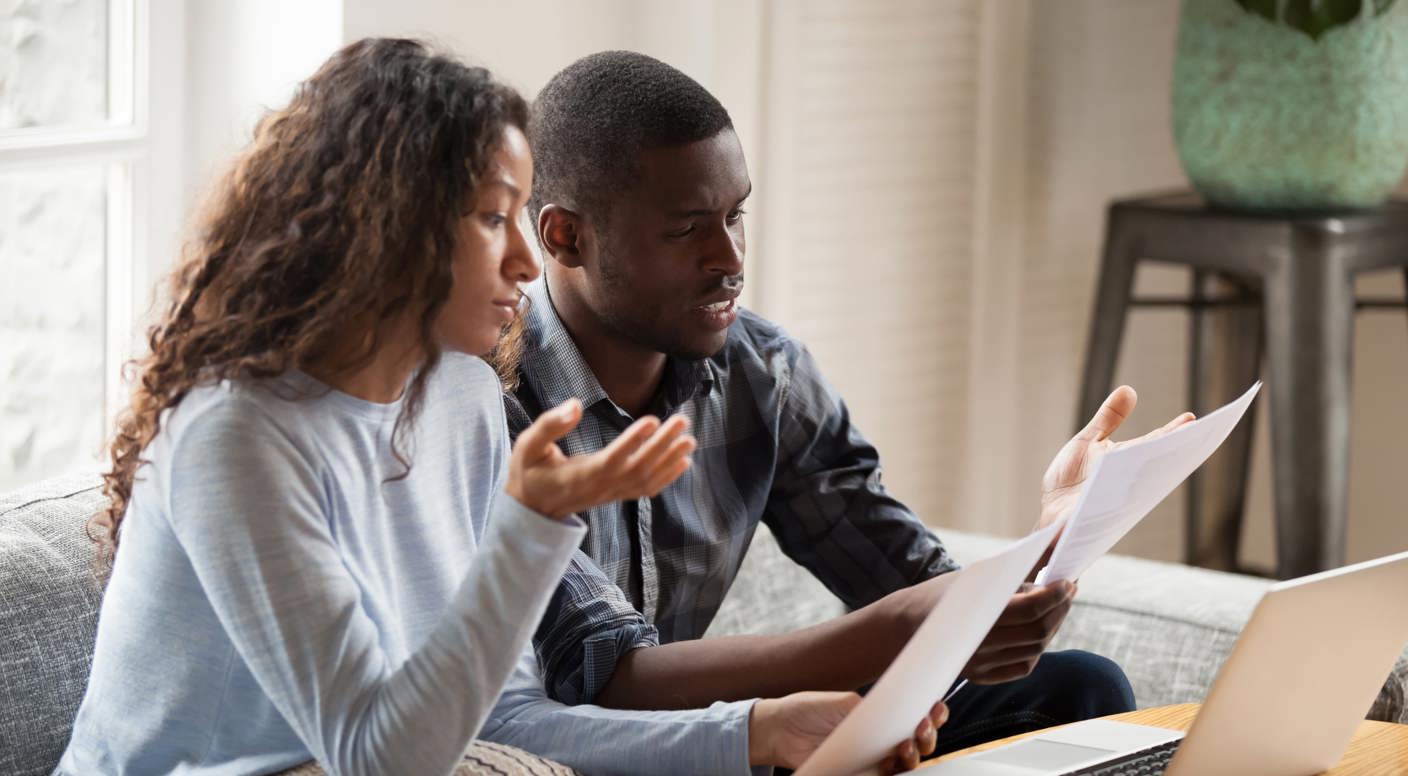 Glossary of Key Terminologies in the UK Property Market
Absent Landlord: A landlord who is difficult or impossible to contact.
Acceptance: Agreement by the seller to sell to a specific buyer under certain terms.
Annual Percentage Rate (APR): A yearly rate charged for borrowing or earned through an investment.
Arrangement Fees: Fees charged by a lender to organise a loan.
Assign: Transfer of a lease or other legal rights from one person to another.
Assured Shorthold Tenancy (AST): Most common type of tenancy in the UK, granting the tenant a period of 'security of tenure'.
Base Rate: The Bank of England's officially recognised interest rate.
Break Clause: A provision in a contract allowing either party to end the agreement early.
Bridging Loan: Short-term financing used until a person secures permanent financing.
Building Inspection/Structural Survey: In-depth property inspection for potential structural issues.
Capital: Wealth in the form of money or property.
Chain: Sequence of linked house purchases, each dependent on the preceding and succeeding purchase.
Closing Date (Scotland only): The final date for submission of offers on a property.
Completion Statement: Final breakdown of the financials of a property transaction.
Completion: The point at which property ownership transfers to the buyer.
Conditions of Sale: The specific terms by which the buyer agrees to purchase the property.
Contract Race: When two or more potential buyers are given draft contracts, and the first one to return them gets to buy the property.
Contract: The legally-binding agreement detailing the terms of a property sale.
Conveyancer: A legal professional specialising in property transactions.
Conveyancing: The legal process of transferring property ownership.
Covenants: Rules governing the use of a property, outlined in the title deeds or lease.
Credit Search References: Credit checks are carried out by landlords or agents to assess if a tenant can afford the rent.
Date of Entry (Scotland only): The date a buyer can move into a property.
Deeds: Legal documents proving ownership of a property.
Deposit: Money paid upfront as security and to confirm a transaction.
Dilapidations: Any damage to a rented property that goes beyond reasonable wear and tear.
Disbursements: Additional costs in the conveyancing process, such as Land Registry fees.
Disposition (Scotland only): The legal document transferring ownership of a property.
Draft Contract: Preliminary version of the sale contract before it's agreed and signed.
EPC: Energy Performance Certificate, rating a property's energy efficiency.
Easement: The right to use another person's land for a specific purpose.
Enquiries: Questions asked by the buyer's solicitor to the seller's solicitor.
Equity: The amount of property the homeowner truly owns outright.
Exchange of Contracts: The point at which the property sale becomes legally binding.
Fixed Price (Scotland only): The price at which a property is available to be purchased, not subject to negotiation.
Fixtures and Fittings: Items included in the sale of the property, such as curtains, carpets, etc.
Freehold: The outright ownership of a property and the land it stands on.
Gas Safety Record: A certificate that states gas appliances and fittings meet legal safety standards.
Gazumping: When a seller accepts a higher offer from a different buyer after accepting a preliminary offer.
Gazundering: When a buyer lowers their offer for a property shortly before the exchange of contracts.
Ground Rent: Annual charge leaseholders pay to freeholders.
Home Report (Scotland only): A pack of documents about a property for sale in Scotland.
HomeBuyer Survey/Report: A survey giving information about the property's condition and value.
Inventory: A list of the contents of a rental property, usually including the condition of each item.
Land Registry Fee: A fee paid to the Land Registry to register ownership of a property.
Land Registry: The government office that records who owns land and property in England and Wales.
Lease: Legal contract granting the use of a property for a specified period in exchange for rent.
Leasehold: The right to use and live in a property for an extended period, but not own the land it stands on.
Listed Building: A building of special architectural or historic interest.
Local Authority Search: A search to discover planning consents affecting a property.
Maintenance Charge or Service Charge: Costs for repairing and maintaining common parts of a building.
Maisonette: An apartment on two levels with its own entrance.
Missives (Scotland only): Formal letters exchanged between buyer's and seller's solicitors agreeing on the terms of a property sale.
Mortgage Valuation: Assessment of a property's value for the purpose of providing a mortgage.
Multiple Agent Instructions: When several estate agents are instructed to sell a property.
NAEA Propertymark: The National Association of Estate Agents, a professional body for estate agents in the UK.
Negative Equity: When the outstanding mortgage is higher than the property's market value.
Note of Interest (Scotland only): A note submitted by a potential buyer indicating their interest in a property.
Open House (or Open Viewing): A set time when potential buyers can view a property for sale.
Open Market Value: The likely selling price of a property if sold on the open market.
Peppercorn Rent: A nominal rent, often just a token sum.
Preliminary Enquiries: The initial questions asked about a property being sold.
Property Auctions: A public sale where properties are sold to the highest bidder.
Purchaser: The person buying the property.
Repossession: When the lender takes back a property due to the borrower's failure to meet mortgage payments.
Searches: Checks to identify anything that might negatively affect the property's value.
Share of Freehold: When the freehold of the property is owned by a number of people, usually flat owners.
Sole Agent: One estate agent is appointed to sell a property.
Sole Selling Rights: One agent is appointed and will receive commission, even if the owner sells the property privately.
Stamp Duty Land Tax (SDLT): A tax paid by the buyer when purchasing a property or land over a certain value.
Subject to Contract: The agreement is not legally binding until the contract is signed.
Survey: A check on a property's condition carried out by a surveyor.
Tenancy Deposit Scheme (TDS): A scheme where a tenant's deposit is held to ensure it's returned, providing the terms of the tenancy agreement are met.
Tenancy Agreement: A contract between a landlord and tenant outlining the terms of the rental agreement.
Tenancy: The temporary possession of a property by a tenant.
Tenant: The person who has the right to occupy a property under agreed terms and conditions.
Tenure: The conditions under which property or land is held or occupied.
The Deposit Protection Service: A scheme authorised to protect tenants' deposits.
The Property Ombudsman: An agency providing free, impartial service for resolving disputes between consumers and property agents.
Title Burdens (Scotland only): Obligations or restrictions tied to the ownership of a property.
Title Deeds: Legal document showing the chain of ownership for land and property.
Transfer Document: Legal document which transfers the ownership from seller to buyer.
Under Offer: A term used when a seller has accepted an offer on the property but contracts have not yet been exchanged.
Valuation (or Market Appraisal): An estimate of a property's worth.
Vendor: The person selling the property.
This is just a glimpse of the vast jargon used in the UK property market. Although it may seem daunting at first, with a little time and patience, it's possible to get to grips with it all. Now, with this guide at your disposal, you're ready to dive into the world of property!
Related Posts
Introduction to No Deposit Mortgages No deposit mortgages, also known as 100% Loan to Value (LTV) mortgages, provide a unique…
November 28, 2023
Experience the Magic of Christmas The Christmas markets in the North West are more than just shopping destinations; they are…
November 20, 2023
Strategies for Achieving the Best Sale Price Partnering with a distinguished local estate agent, such as Farrell Heyworth, is a…
November 20, 2023