An accurate property valuation you can trust
We'll help you to find the value of your property, so you can find a buyer or tenant as soon as possible.
Enter your details below to book a professional appraisal.
Homes are amongst the worst fire offenders – how can landlords meet standards?
As a landlord, you have a duty of care to your tenants to provide a safe home to live in, and there are a number of legal obligations you need to comply with to ensure this.
This includes fire safety, whereby landlords are required by law to have smoke and carbon monoxide alarms installed in their properties.
Landlords are also obligated to have a certified fire door to delay the spread of both fire and smoke and minimise damage to the property.
However, a recent study has revealed how remiss some landlords may be in regard to fire safety, with three quarters of fire doors failing to meet the required standard.
Here, we take a closer look at the findings and set out the fire safety regulations landlords need to know in order to remain compliant.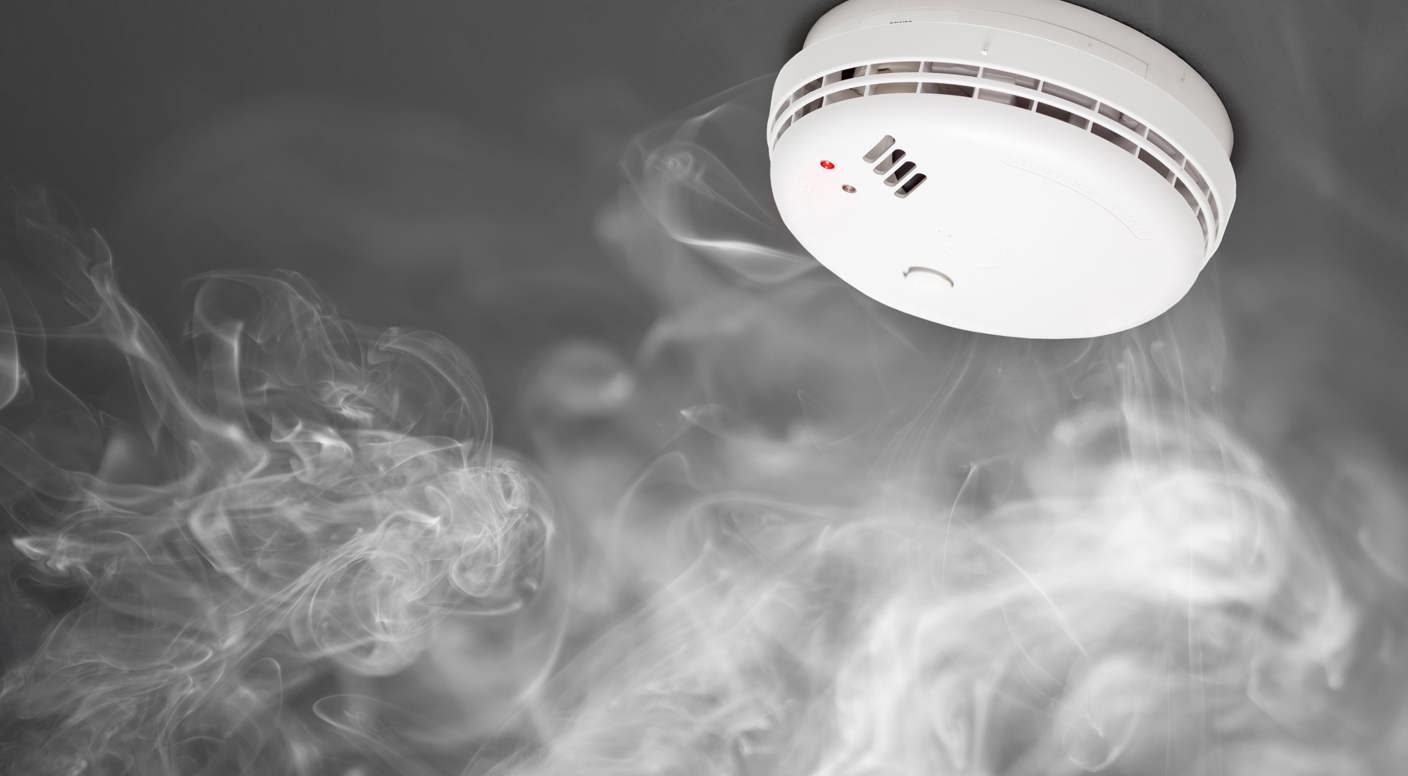 What are the main reasons for inspection failure?
The Fire Door Inspection Scheme (FDIS) has warned a 'tragedy is waiting to happen' after 75% of inspections failed to meet standards last year.
When it came to fire safety, private housing, housing association buildings, council premises and healthcare buildings were the worst offenders.
The most common reasons for inspection failure were excessive gaps between the door and the frame, care and maintenance issues, and issues over smoke sealing.
Improper installation was the cause in almost a third of cases – meaning the doors were never fit to perform the task of holding back fire and smoke.
The data also revealed inspectors' top three fire safety concerns as a lack of fire door maintenance, poor knowledge of fire safety responsibilities and a limited understanding of the role fire doors play in keeping people safe by those responsible for building fire safety.
However, since the introduction of the Building Safety Bill, now the Building Safety Act 2022, the majority of inspectors have seen an increase in demand for fire door inspections. 
Louise Halton, FDIS scheme manager, said: "A tragedy is simply waiting to happen, but this situation is entirely preventable and, at this stage, still reversible."
"A fit for purpose fire door can save lives, so now is the time for all of those responsible for fire safety to urgently inspect fire doors in their buildings and act immediately if faults are identified."
How can landlords meet fire safety standards?
As the research demonstrates, it is incredibly vital for landlords to follow the specific fire safety regulations, or run the risk of leaving your home uninhabitable and jeopardising your tenants' safety.
To adhere to regulations, landlords must have at least one smoke alarm installed on every floor of their properties and a carbon monoxide alarm in any room containing a solid fuel burning appliance – for example, a coal fire or a wood burning stove.
You can go a step further than the minimum legal requirement and install a heat sensor in the kitchen for extra protection.
Fire doors must also be correctly fitted and maintained. An improper fitting could stop residents from evacuating safely and could lead to smoke logging and high temperatures in escape routes.
According to the London Fire Brigade, landlords should also:
Ensure all flat front doors and doors on corridors and staircases are 'self-closing' fire doors.
Check that doors don't bang shut, to avoid them being wedged open.
Make sure 'self-closing' fire doors are fitted on all flats, corridors and staircases.
Regularly check door closing devices haven't been tampered with or become defective.
Clear escape routes are also paramount. This will be covered in your risk assessment, but tenants can unintentionally obstruct escape routes during the tenancy. Therefore, it's wise to put up clear notices in fire escape route areas and on fire exit doors and make checks during visits.
Lastly, HMO landlords should consider the specific set of fire precautions for their investment, including emergency lighting that is resistant to fire, smoke and fumes.
Despite its extreme importance, fire safety can sometimes be underplayed, but it should be taken into account when letting out a property.
For this reason, landlords must follow government legislation to keep tenants safe and mitigate against the risk of fire within the property at all times.
Of course, your letting agent can help to protect your property from fire by maintaining your rental properties and ensuring that all installations and inspections are carried out professionally.
Here at Farrell Heyworth, we operate in the busy North West towns and villages of Southport, Lancaster, Morecambe, Preston, Bolton, Ormskirk and Chorley. To find out how we can assist you on your lettings journey, please get in touch with us today.
We encourage all our customers to register with our My FH portal, which will give you access to the most up-to-date information; remotely and at your convenience.
You can also find out how much you could be charging on the local rental market by requesting a free and instant online valuation today.
Related Posts
Introduction to No Deposit Mortgages No deposit mortgages, also known as 100% Loan to Value (LTV) mortgages, provide a unique…
November 28, 2023
Experience the Magic of Christmas The Christmas markets in the North West are more than just shopping destinations; they are…
November 20, 2023
Strategies for Achieving the Best Sale Price Partnering with a distinguished local estate agent, such as Farrell Heyworth, is a…
November 20, 2023