An accurate property valuation you can trust
We'll help you to find the value of your property, so you can find a buyer or tenant as soon as possible.
Enter your details below to book a professional appraisal.
North West sellers – here are the features that can devalue your home by 20%
As a seller, it's important to know exactly what it takes to sell a home, as well as the potential issues that could put your property at risk and lose out on potential buyers.
This could range from simple fixes such as clutter and bad smells, to more extreme elements like asbestos and structural damage.
In fact, a recent study by Hammonds Furniture has uncovered mould, Japanese Knotweed and signs of a pest infestation as the top homebuyer turnoffs.
While these pose a real problem for homeowners, spotting them early on and fixing them with the help of your estate agent can allay any issues cropping up when you come to sell.
Here at Farrell Heyworth, we take a look at the top off-putting home features, the negative financial impact they can have on the value of a home, and how you can prepare your property for sale.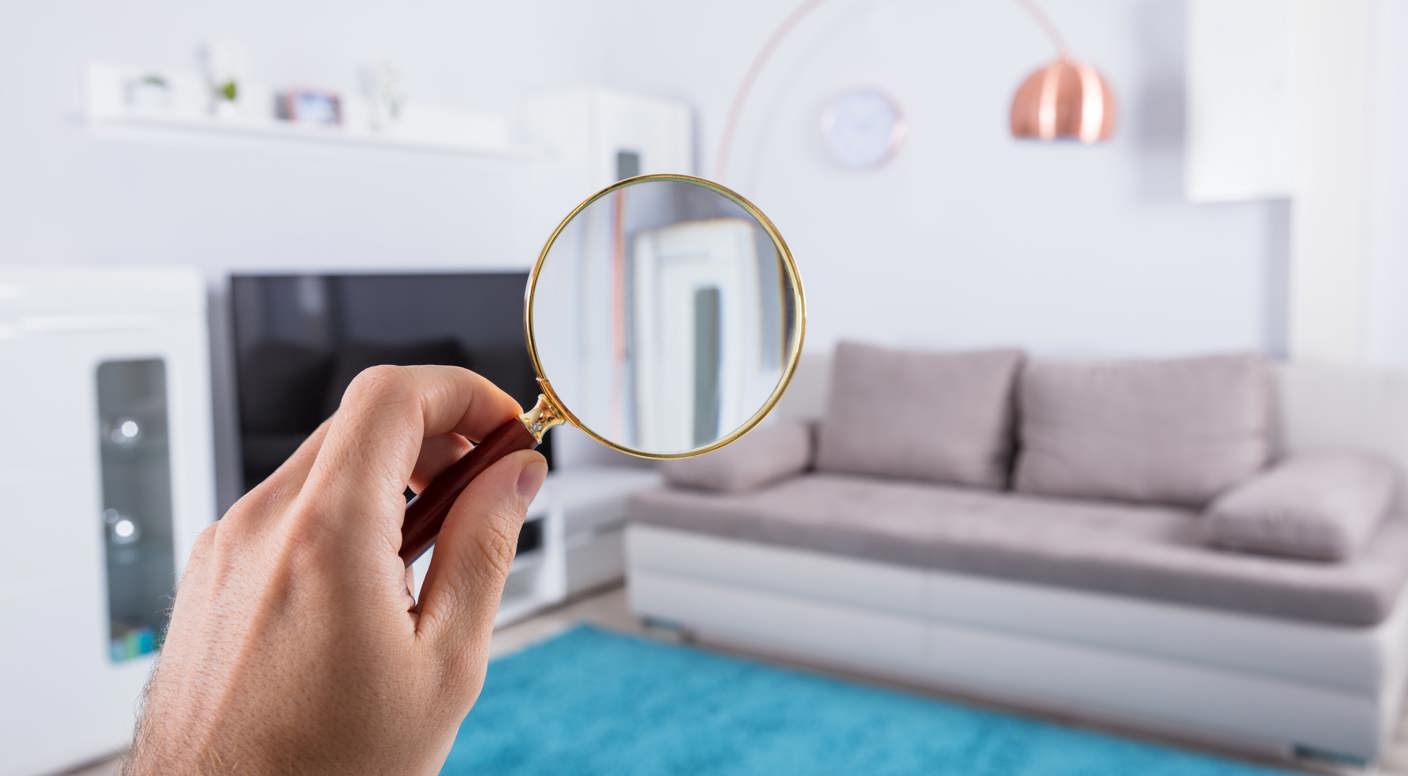 What features are the top turn-offs for buyers?
In a study that asked house hunters which features they'd avoid or see as very off-putting, the top responses were mould or damp on the walls (62%) and the notorious Japanese knotweed (58%).
These issues alone can knock a huge 20% off a property's value, or £55,400 off the average house price of £277,000.
Pest infestation was also a turn-off at 57%, while old electrics or wiring (50%) and noisy neighbours (48%) completed the top five.
However, while signs of disrepair and neglect can be the main repellents, homebuyers are also seeing other quicker and cheaper-to-remedy issues as being very problematic too. 
A third of people (33%) would be put off a house if it had a messy garden and neglecting an outdoor space can also knock off up to 20% of a property's price, too.
Meanwhile, 24% of people would also look elsewhere if the house they were viewing had 'ugly wallpaper', and two in 10 (19%) people would say 'no thanks' to a home with any holes in the walls from hanging pictures or paintings.
A huge 37% of people said they'd also find pet smells off-putting, and 28% would reconsider purchasing a house with poor water pressure in the shower(s). 
Popular features aren't always popular
It isn't just the odd defect that can deter buyers, but also features that were once considered attractive. For example, 10% wouldn't choose a property if it had a swimming pool or hot tub, and 13% dislike laminate flooring.
And according to a separate study by Hammonds, some popular interior styles can also put off potential buyers.
Despite Google searches for maximalist interiors increasing 125% in the last three months, nearly a third (32%) of UK house hunters would offer less for a home decorated in this loud and colourful interior style. 
Instead, house buyers would pay more for a garden or outdoor space (45%), a garage (37%), a conservatory (31%) and a loft conversion (27%).
Preparing your home for a spring sale
While the most desirable home improvements are likely to break the bank, staging your home is a useful alternative and could boost your home's value by up to £10,000.
Achieving a minimalist interior style is the most effective way to do this. Consider removing personal belongings and clutter to free up space and allow viewers to visualise the home as their own.
Freshly painted walls also make a huge difference. If your home is decorated with bright colours, consider muting them with some neutral hues to appeal to a wider range of buyers.
Add some flair to your home by incorporating some statement lighting in key rooms such as a table or floor lamps. Having these on can add a little atmosphere and make people feel more relaxed.
Lastly, as we're in the most popular home buying season, consider bringing spring indoors with some colourful flowers or houseplants.
By incorporating the above tips, you can improve the overall appeal of your home and increase your chances of selling quickly. Of course, having an established and knowledgeable agent on hand can make the process that much smoother.
Here at Farrell Heyworth, we operate in the busy North West towns and villages of Southport, Lancaster, Morecambe, Preston, Bolton, Ormskirk and Chorley. To find out how we can assist you on your sales journey, please get in touch with us today.
We encourage all our customers to register with our My FH portal, which will give you access to the most up-to-date information; remotely and at your convenience.
You can also find out how much your home could be worth on the current market by requesting a free and instant online valuation today.
Related Posts
Introduction to No Deposit Mortgages No deposit mortgages, also known as 100% Loan to Value (LTV) mortgages, provide a unique…
November 28, 2023
Experience the Magic of Christmas The Christmas markets in the North West are more than just shopping destinations; they are…
November 20, 2023
Strategies for Achieving the Best Sale Price Partnering with a distinguished local estate agent, such as Farrell Heyworth, is a…
November 20, 2023