An accurate property valuation you can trust
We'll help you to find the value of your property, so you can find a buyer or tenant as soon as possible.
Enter your details below to book a professional appraisal.
As the seasons change and temperatures grow warmer, it's only natural that homeowners will want to refresh their property.
Thankfully for property sellers, the market is off to its best start in 17 years as buyers continue to flood the market and house prices climb – presenting the perfect time to list your home for sale.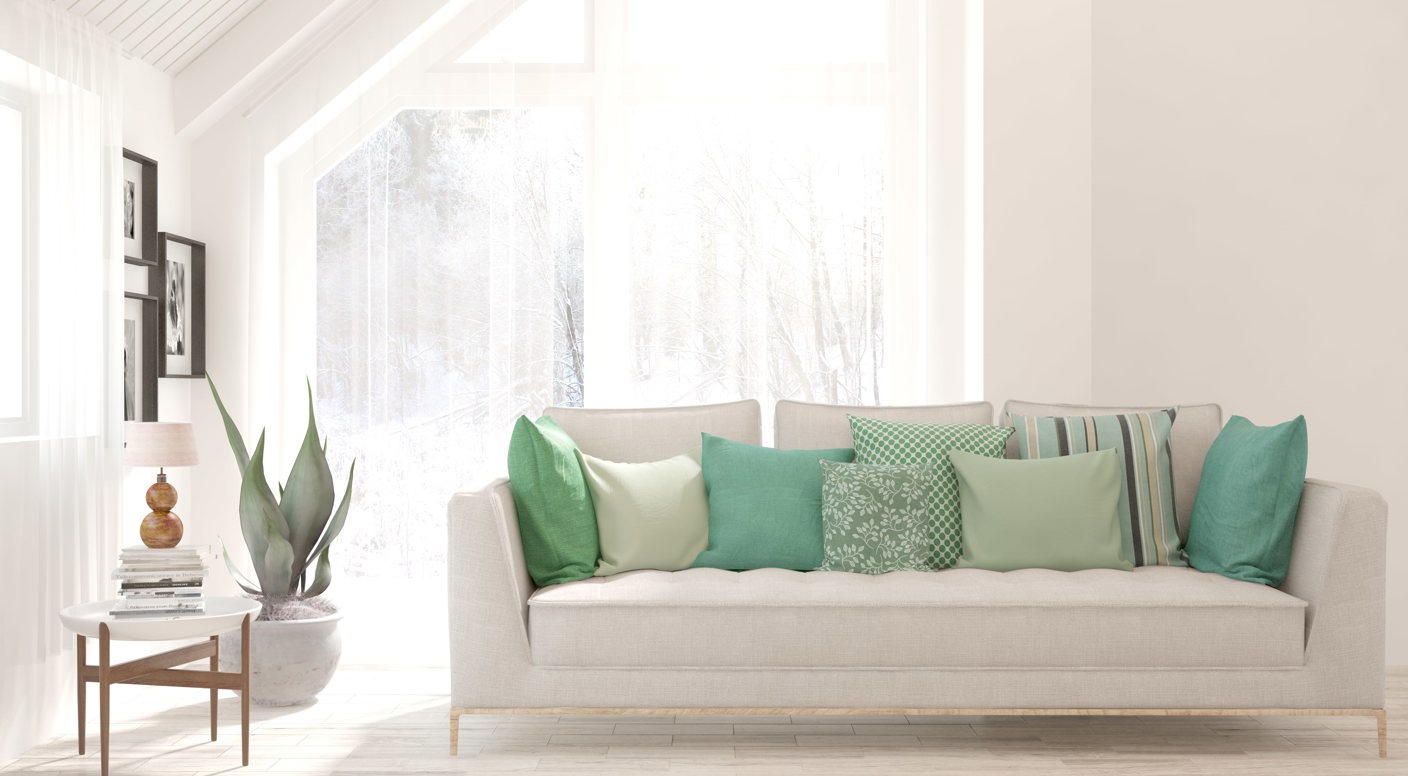 But, before you look to sell, you should also be aware of the impact that the paint colours in your home could have on your chances of selling. A new study by online paint retailers, The Paint Shed, has emphasised just how important the role of colour schemes are in a home.
In fact, 39% of respondents said they would offer less for a potential home based on the colour scheme alone, and nearly one in five would be put off from making an offer completely.
Of those that would reduce their offer, nearly nine in 10 UK residents would take between £1,000-£5,000 off the price they would be willing to pay. Meanwhile, 11% would offer between £6,000-£10,000 less.
Shockingly, three in 100 would offer over £20,000 less for a home just because of the interior design and its colours.
So, to arm you with the right shades to use in your property before you come to sell, we lean on the research to list the top paint colours to avoid at all costs.
Which paint shades are the most undesirable for buyers?
It may not come as a surprise to some, but the colour that topped the list of undesirable colours was fuchsia, with nearly half of Brits (47%) claiming they would never use this in their homes.
However, this was not the only shade of pink to make the list. Neon pink (2nd) and hot pink (6th) were also featured in the top 10 colours UK residents would never want in their home.
Another bold colour, neon yellow came in third on the list. This bright shade isn't easy on the eyes, which is why its ranking on the list of most-hated home colours probably isn't shocking.
More surprising, though, is the inclusion of another shade of yellow, lemon, which came in at 9th on the list of most hated colours, according to 38% of respondents.
Lime green came fourth place with nearly 43% of potential buyers deciding this colour was off-putting to them. Studies show that deep earthy hues – such as sage green and forest green – have become an extremely popular choice over the past year as homeowners aspire to bring the outdoors indoors.
Other colours that made the list of top 10 undesirable hues include scarlet (5th), electric orange (7th) and electric blue (10th).
Black, which came eighth, was the only shade on the list which is not a bold shade and is also used in many design aesthetics such as gothic, dark academia and scandi.
The most attractive paint colours to consider
On the other end of the spectrum, the most popular shades for the home were the more neutral whites and greys.
According to the study, white takes the top spot in every room, particularly the kitchen and bathroom, with light grey not far behind.
The popularity of grey and minimalist interiors can be attributed to the rise of the 'homefluencer'. This aesthetic involves stripping things back to the bare essentials to create a simple, clean and uncluttered space – and greys complement this feature well.
When asked which tones they prefer in their home, a third went for 'neutral tones' while a quarter chose 'earthy tones' (such as sage green, plaster pink, and greige).
With these shades matching a more contemporary design, it's clear that the lighter hues of whites, greys and creams will continue to prove popular for the foreseeable future.
Ultimately, though, it's important that your home is warm and welcoming to prospective buyers. Therefore, when preparing your home for sale, it could be wise to take note of the most favourable colours mentioned above and incorporate them into your design.
Here at Farrell Heyworth, we operate in the busy North West towns and villages of Southport, Lancaster, Morecambe, Preston, Bolton, Ormskirk and Chorley. To find out how we can assist you on your lettings journey, please get in touch with us today.
We encourage all our customers to register with our My FH portal, which will give you access to the most up-to-date information; remotely and at your convenience.
You can also find out how much your home is worth on the current marketplace by requesting a free and instant online valuation today.
Related Posts
Introduction to No Deposit Mortgages No deposit mortgages, also known as 100% Loan to Value (LTV) mortgages, provide a unique…
November 28, 2023
Experience the Magic of Christmas The Christmas markets in the North West are more than just shopping destinations; they are…
November 20, 2023
Strategies for Achieving the Best Sale Price Partnering with a distinguished local estate agent, such as Farrell Heyworth, is a…
November 20, 2023