An accurate property valuation you can trust
We'll help you to find the value of your property, so you can find a buyer or tenant as soon as possible.
Enter your details below to book a professional appraisal.
Have you ever travelled by train and spent time looking into the backs of people's houses? I'm sure we've all done it!
It's noticeable how many have extensions and how often these comprise conservatories. The question is, do they add value?
You may want to add one to your home to have another space to enjoy. However, it's always worth knowing if your investment will be recouped should you decide to sell your home, rent it out, or remortgage to take out equity later.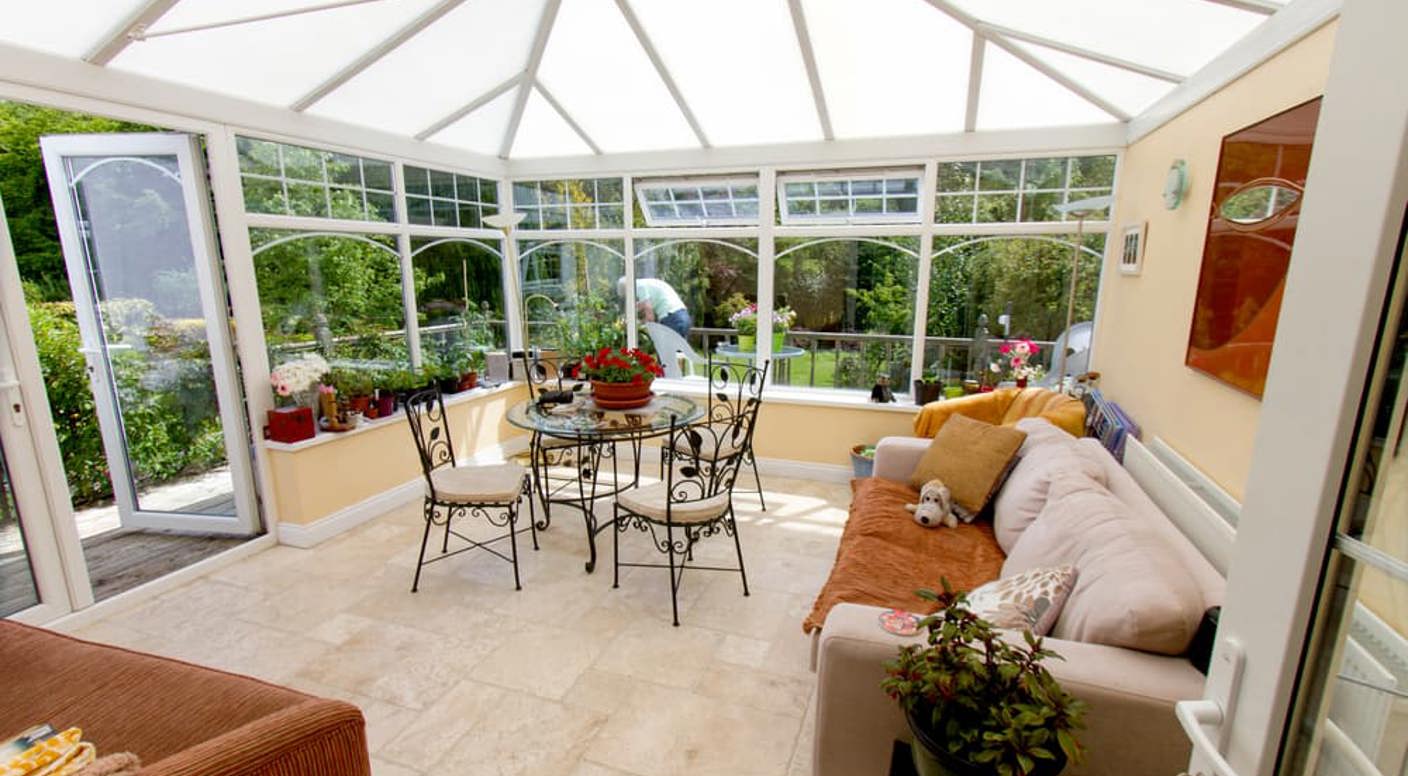 Get a valuation.
Before doing anything, it's worth enlisting the help of your local estate agent, who can give you an excellent idea of the value of your home if you add a conservatory.
It's best to add a good-quality, well-built structure, and this partly depends on using a company with a good reputation. You could ask around friends, family and neighbours for recommendations if they've been happy with the work.
Reputable firms will be registered with either FENSA or the Glass and Glazing Federation.
What do you want to happen in your proposed new space? It could be many things – an office, a dining room, a playroom, or a TV space. It could even be all those things at different stages of your life.
Perhaps you want to fill it with plants and create a peaceful, relaxing haven. If you think you may be moving on after a while, and you've put it to different uses, why not take photographs along the way so you and your agent can show how flexible it is.
Does it need planning permission?
Conservatories are treated as extensions. For a house they are classed as "permitted development" (PD) as long as they don't cover more than half the area of the original building, meaning you don't need to contact the planners.
However, there are rules about height, especially regarding boundaries with neighbours. A complete list of the rules can be found at www.planningportal.com, and it's always worth checking with your local council.
Building regulations will apply, but not if the structure is separated from the main house by external quality doors.
A good conservatory company should also be able to help you with guidance and any approvals needed.
Consider the full cost.
Make sure the quotes you get include prices for lighting, heating, ventilation, guttering, flooring, and blinds. Also, consider if there are any extra costs if you're going for high-spec fittings and heightened security, including locks and alarms.
Most companies should be able to tackle this, but if you want to choose designs they don't offer, remember to price that into the total cost.
Think about the direction from which the light and sunshine will come. South means it will be hot in summer, so that you may need extra ventilation. North means more heating and good insulation.
East gets the morning sun but may need heating later in the day, and the opposite is true for structures facing west.
Choose the best you can.
Think about the materials and choice of glazing. A shoddy uPVC conservatory could detract value as buyers may think it needs replacing.
UPVC is the cheapest and easiest to maintain. Timber looks better but can be very pricey and will need treating every few years, but it looks good and is the warmest material you can use – and you can choose sustainable wood.
Modern aluminium can look very stylish, needs almost no maintenance, and can be built with slim supports, which helps blur the line between inside and outside.
Double or even triple glazing is recommended, and you can add a low-E coating or argon gas filling to make it even more energy-efficient.
Value added.
The cost of adding a conservatory can start from around £30,000 to £70,000 or more. Done properly, they are estimated to add between 5% to 15% to the value of a home.
With the average house price in the North-west standing at just over £243,000, this could mean upping the value by between around £12,200 to almost £36,500.
But not just that – it is almost certain to attract more interest from buyers or renters and help your home stand out.
Here at Farrell Heyworth, we are expert valuers and are happy to advise about the benefits of typical home improvements.
Whether you're a buyer or seller, why not contact us; we will be delighted to help you.
Source: https://www.propertypriceadvice.co.uk/home-improvements/what-to-consider-when-adding-conservatory.
Related Posts
Introduction to No Deposit Mortgages No deposit mortgages, also known as 100% Loan to Value (LTV) mortgages, provide a unique…
November 28, 2023
Experience the Magic of Christmas The Christmas markets in the North West are more than just shopping destinations; they are…
November 20, 2023
Strategies for Achieving the Best Sale Price Partnering with a distinguished local estate agent, such as Farrell Heyworth, is a…
November 20, 2023