An accurate property valuation you can trust
We'll help you to find the value of your property, so you can find a buyer or tenant as soon as possible.
Enter your details below to book a professional appraisal.
Top tips to sell your home this spring – from outdoor space to the right interiors
With temperatures heating up, longer sunlight hours and flowers coming into bloom, it's no wonder spring is the peak season for property transactions.
This comes as the housing market continues to sidestep the effects of the pandemic and global uncertainty, with the price of property coming to market hitting a new record high of £354,564 in March, according to Rightmove.
The competitive housing market, coupled with the traditional spring bounce, presents a good time for sellers to market their home and begin attracting eager buyers.
Below, we list five steps to prepare your property for sale this spring.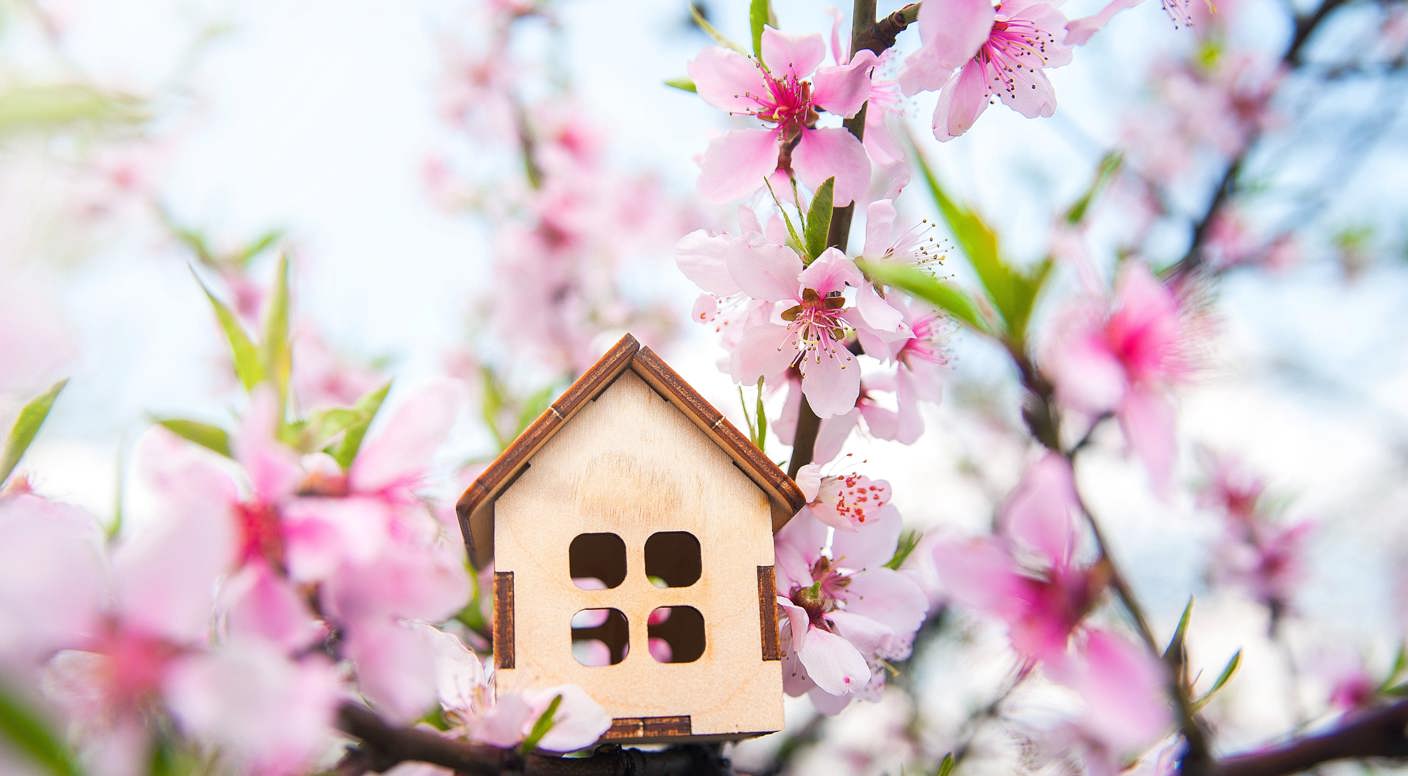 Spruce up with a spring clean
Although an important first step all-year round, this season certainly calls for a spring clean if you plan on selling your home.
This includes giving any old carpets or flooring a deep clean, washing curtains, wiping down walls and skirting boards and any areas of the home that attract extra dust. These can make all the difference to create a clean, fresh space for viewings.
Consider buying some plug-in air fresheners to add an inviting and clean smell to your property. If you've cut the grass recently, ensure that you leave the windows open to bring the spring scents indoors.
Perfect your kerb appeal
First impressions count, and property viewers will usually decide on whether they like a property or not within the first few seconds of arriving.
A home with good kerb appeal can command a higher price than similar properties, buyers willing to pay up to 25% more for attractive-looking homes. For this reason, it's imperative that your property looks its absolute best.
Pay particular attention to your front door – could it do with a fresh lick of paint or a new doorknob? Go a step further and trim the hedges, clear pathways and jet wash the driveway. Incorporating some potted plants could make the property even more homely and inviting.
A light and bright space
After the dregs of winter, prospective buyers will appreciate a light and airy space to envision as their own, and this can be achieved with some small accent changes.
To make your home more attractive, consider changing your colour scheme to reflect the season. For instance, replacing thick blackout curtains with light fabrics or adding some pastel-coloured cushions to your sofa could change the theme of your home entirely.
It's important to also bring the season indoors with some colourful flowers or houseplants. There are many inexpensive options with long bloom times, such as anthurium, hydrangeas and hibiscus.
Focus on the garden
Gardens have become somewhat of a luxury following the Covid-19 pandemic, and it's likely that yours hasn't received much attention during the winter months.
Before any viewings take place, ensure that the garden is the main focus of the home, as people are prioritising spending time in the garden – whether it's to enjoy the sunshine, host a BBQ or relax after work.
It's essential to clear away any clutter, remove any weeds, rake away stray leaves, trim the hedges/bushes and cut the grass. Lastly, consider repainting the fence and adding some potted plants to give your garden a splash of colour.
Use an experienced estate agent
With the aforementioned busy spring market, it's likely that potential buyers will view a range of different houses, and your property will need to stand out from a sea of others. Appointing the right estate agent can help to facilitate this.
A knowledgeable and reputable agent will not only understand the local market, but will also handle the main pain points of the selling process – from valuations, marketing and viewings, all the way through to completion.
As one of the North West's leading estate and letting agents, we at Farrell Hayworth can aid you on your sales journey. We operate in the busy towns and villages of Southport, Lancaster, Morecambe, Preston, Bolton, Ormskirk and Chorley.
To find out more about our services and how we can assist you, please get in touch with us today. We also offer a free and instant online valuation to give you an estimate of your home's value on the current market.
Related Posts
What are the main reasons for inspection failure? The Fire Door Inspection Scheme (FDIS) has warned a 'tragedy is…
May 27, 2022
What features are the top turn-offs for buyers? In a study that asked house hunters which features they'd avoid…
May 23, 2022
Scrapping of Section 21 will go ahead The government confirmed it will bring forward a Bill to abolish Section…
May 11, 2022