An accurate property valuation you can trust
We'll help you to find the value of your property, so you can find a buyer or tenant as soon as possible.
Enter your details below to book a professional appraisal.
UK house prices hit a record high, with the North West leading the way
Sellers may be pleased to find out that UK house prices have hit a record high. This, coupled with the fact that it was recently revealed that spring is the best time to sell a home, means now is a great moment to list your home.
Sellers in the North West, in particular, have even more reason to smile as their region saw the biggest jump in house prices in England in 2021, at nearly 12%.
Data from high street bank Halifax in its monthly house price index shows that property prices are continuing to soar with the North West experiencing the biggest boom in England.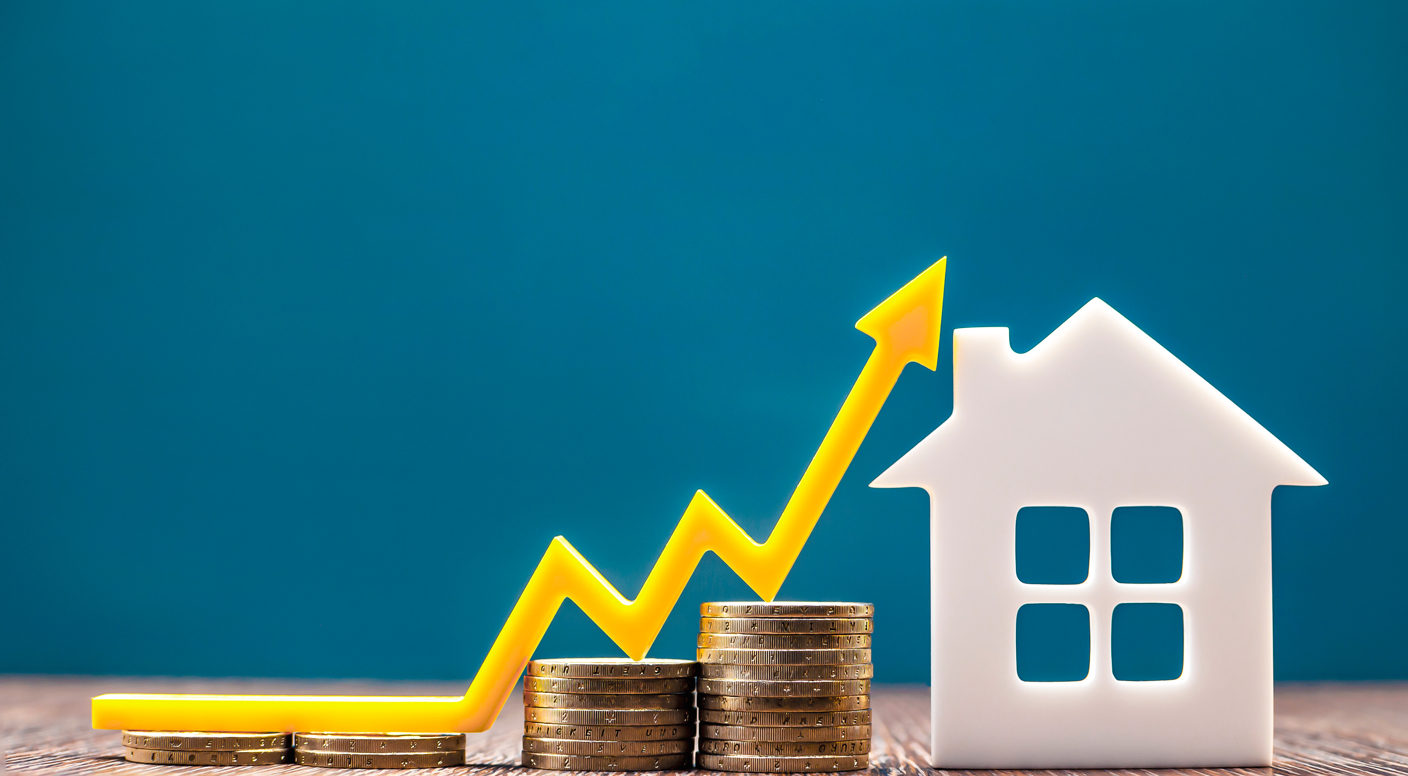 What did the data show?
According to Halifax's data, the annual rate of house price growth had risen by 10.8%, which is the strongest since June 2007. The huge hike took the average house price across the country to a new record high of £278,123, while property values climbed by 0.5% month-on-month.
Russell Galley, managing director at Halifax, commented: "The UK housing market shrugged off a slightly slower start to the year with average property prices rising by another 0.5% in February, or £1,478 in cash terms."
Galley continued: "Year-on-year prices grew by 10.8%, the fastest pace of annual growth since June 2007, pushing the average house price up to another record high of £278,123.'
Galley noted that two years on from the start of the pandemic, average property values have now increased by £38,709 (16 %) since February 2020. He said: "Over the last 12 months alone house prices have gained on average £27,215." Galley described this as the 'biggest one-year cash rise recorded in over 39 years of index history'.
Why are house prices rising?
One of the major factors driving rocketing house prices is demand outweighing supply as there is a shortage of available stock. Nathan Emerson, chief executive of estate agent trade body, Propertymark, said the number of homes for sale is between 40% and 50% down on last year.
Emerson said: "Our member agents are reporting that the number of offers they are receiving on properties each month can be well into double figures and that sales are continuing to be agreed at over the asking price."
Although lockdown had many economic consequences, when restrictions were eased for the first time in 2020, there was suddenly increased demand for bigger properties as more people worked from home. Also, incentives such as the stamp duty holiday have been noted as a reason for rising house prices, as more people battled to get onto the property market to take advantage of the tax relief.
Galley commented: "One of the key drivers of activity in the housing market over the past 18 months has been the race for space, with buyers seeking larger properties, often further from urban centres. Combined with temporary measures such as the cut to stamp duty, this has helped push the average property price up to an all-time high of £270,027. Since April 2020, the first full month of lockdown, the value of the average property has soared by £31,516 (13.2%)."
Why are house prices in North West rising?
Cheaper than London
The capital is notorious for its expensive property prices and buyers are realising they can get more from their money in other areas of the country. Halifax's data revealed that London had the smallest house growth of 2.1% compared to the North West.
Commuter charm
Commuter areas such as Bolton and Preston, where we are based, have experienced growth due to their easy commute to the city as well as their local allure and ongoing regeneration.
Levelling up
The government's "levelling up" policy also appears to be impacting the North West's housing market. Many investors and firms are noting the shift and focusing on regeneration and development in the region.
In 2021, the North West overtook the South East to take third place as the UK's most attractive foreign direct investment (FDI) location in EY's UK Attractiveness Survey. The main factors behind the result were the digital technology sector, business services and machinery and equipment manufacture.
Stephen Church, partner at EY, commented: "These results mirror what I'm seeing across the North West market – business resilience, confidence in the local economy and optimism about the opportunities for future growth here."
As increased investor interest helps to improve the North West's economic geography, this can help to make the property market in the region even more attractive.
Here at Farrell Heyworth, we operate in the busy North West towns and villages of Southport, Lancaster, Morecambe, Preston, Bolton, Ormskirk and Chorley, among others. To find out how we can assist you on your selling journey, please get in touch with us today.
We encourage all our customers to register with our My FH portal, which will give you access to the most up-to-date information; remotely and at your convenience.
You can also find out how much your property could be worth on the local sales market by requesting a free and instant online valuation today.
Related Posts
What are the main reasons for inspection failure? The Fire Door Inspection Scheme (FDIS) has warned a 'tragedy is…
May 27, 2022
What features are the top turn-offs for buyers? In a study that asked house hunters which features they'd avoid…
May 23, 2022
Scrapping of Section 21 will go ahead The government confirmed it will bring forward a Bill to abolish Section…
May 11, 2022