An accurate property valuation you can trust
We'll help you to find the value of your property, so you can find a buyer or tenant as soon as possible.
Enter your details below to book a professional appraisal.
Market Indications from Rightmove: 2023 Highs Recorded
The UK property market witnessed a significant 1.8% surge in the average house asking price in May, a new record of £372,894. This substantial increase, the largest seen this year, was documented by the leading online property portal Rightmove and signified a promising market rebound.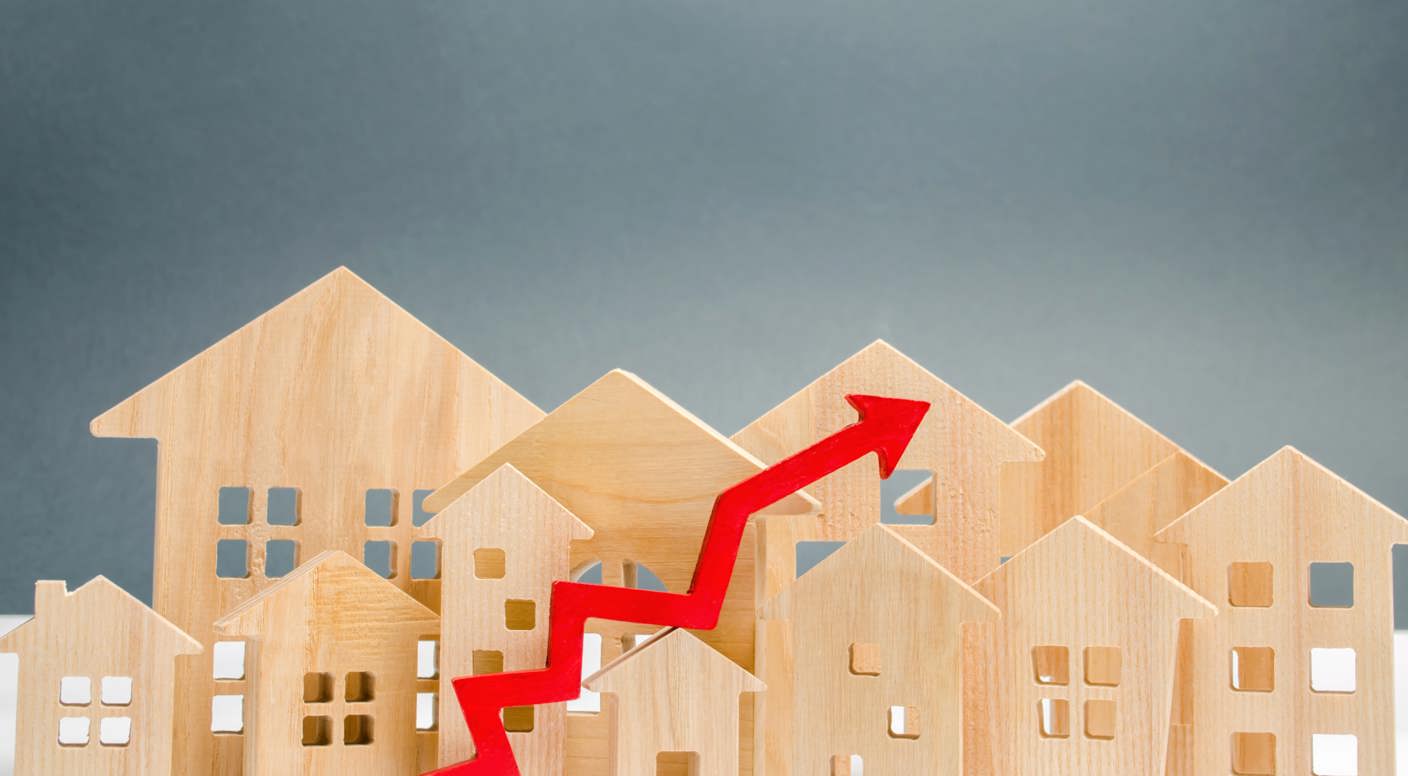 An Unusual May: Record Growth Beyond Historic Trends
The 1.8% price growth in May is a noteworthy deviation from the typical 1% rise traditionally seen in this month, signalling a potential revival of the market with increased seller confidence and stabilising mortgage rates.
Asking Prices vs Sale Prices: Rightmove's Unique Assessment
A unique feature of Rightmove's pricing index is asking prices rather than selling prices for calculations, resulting in average prices exceeding £100,000 compared to other indices. This methodology provides an intriguing alternative perspective to understanding the housing market's dynamics.
Promising Figures for First-time Buyers and Second-steppers
According to Rightmove's latest data, the average first-time buyer property value increased by 0.6% to £226,399. This sector and the second-stepper sector reported strong buyer confidence and demand, contrasting the trend in top-tier properties.
Compared to pre-pandemic levels in 2019, buyer demand has increased by 6% for first-time buyer homes and 3% in the second-stepper sector while showing a 1% decrease at the property ladder's top.
Final Asking Prices to Agreed Sale Price: A Consistent Picture
The difference between the final asking prices and the agreed sale price has maintained a steady average of 3.1%, aligning with pre-pandemic market levels and indicating a returning stability to the housing market.
Expert Views on the Market Revival
Tim Bannister, Rightmove's Director of Property Science, suggested that this month's robust rise in new seller asking prices indicates a delay, showing a promising increase in confidence from sellers, generally observed earlier in the spring season. He also highlighted the stabilisation of mortgage rates and a more positive economic outlook as contributing factors to improved seller confidence.
The market's resilience is reinforced by average five-year fixed-rate mortgage deals (for buyers with a 15% deposit or equity), currently at 4.56%, compared to the significantly higher rate of 5.89% in October of the previous year.
Key Insights from Estate Agents: Market Dynamics and Future Prospects
London-based estate agents provided valuable insights into the current market trends. Lars Gooch, Operations Director at Keatons, commented on the reasonable activity level this spring, noting that quality homes in popular areas are attracting buyers rapidly due to the prevailing supply shortage.
Similarly, Jeremy Leaf, a former residential chairman at the Royal Institution of Chartered Surveyors, expressed optimism about the market's future, stating that the reasons for moving haven't vanished despite the race for space seemingly over. He predicted that supply and demand would continue to find a balance, fostering a healthier, more 'normal' market.
Stephen Myerscough, Sales Director at Farrell Heyworth, one of the North West's largest independent estate agents, added: "This spring we're seeing a strong sense of confidence in the resilience and positive direction of property prices. With high demand, favourable economic conditions, and a market poised for growth, we see prices consistently heading upwards. The coming months show a promising outlook, with values on the rise and plenty of opportunities for homeowners and investors."
The current surge in the UK housing market in May, indicates a promising future, with potential growth opportunities for buyers and sellers alike. Understanding these trends and changes is crucial for making informed decisions and navigating the ever-changing housing landscape.
Article Credit: https://www.forbes.com/uk/advisor/personal-finance/2023/05/22/house-prices-updates/
Related Posts
Introduction to No Deposit Mortgages No deposit mortgages, also known as 100% Loan to Value (LTV) mortgages, provide a unique…
November 28, 2023
Experience the Magic of Christmas The Christmas markets in the North West are more than just shopping destinations; they are…
November 20, 2023
Strategies for Achieving the Best Sale Price Partnering with a distinguished local estate agent, such as Farrell Heyworth, is a…
November 20, 2023