An accurate property valuation you can trust
We'll help you to find the value of your property, so you can find a buyer or tenant as soon as possible.
Enter your details below to book a professional appraisal.
Unveiling Blackpool: A Seaside Oasis with Excitement, Heritage, and Seamless Connectivity
Revel in Blackpool's Animated Atmosphere
Located near the bustling cities of Preston and Lancaster, Blackpool promises a delightful seaside lifestyle, complemented by top-notch accessibility to major cities across the UK. The town and its nearby regions, including Bispham, South Shore, and Layton, are steeped in deep history, enticing visitors and residents alike. Perched on England's Irish Sea coast, Blackpool is famous for its Pleasure Beach and iconic Blackpool Tower, pulling in guests from every corner of the UK and beyond.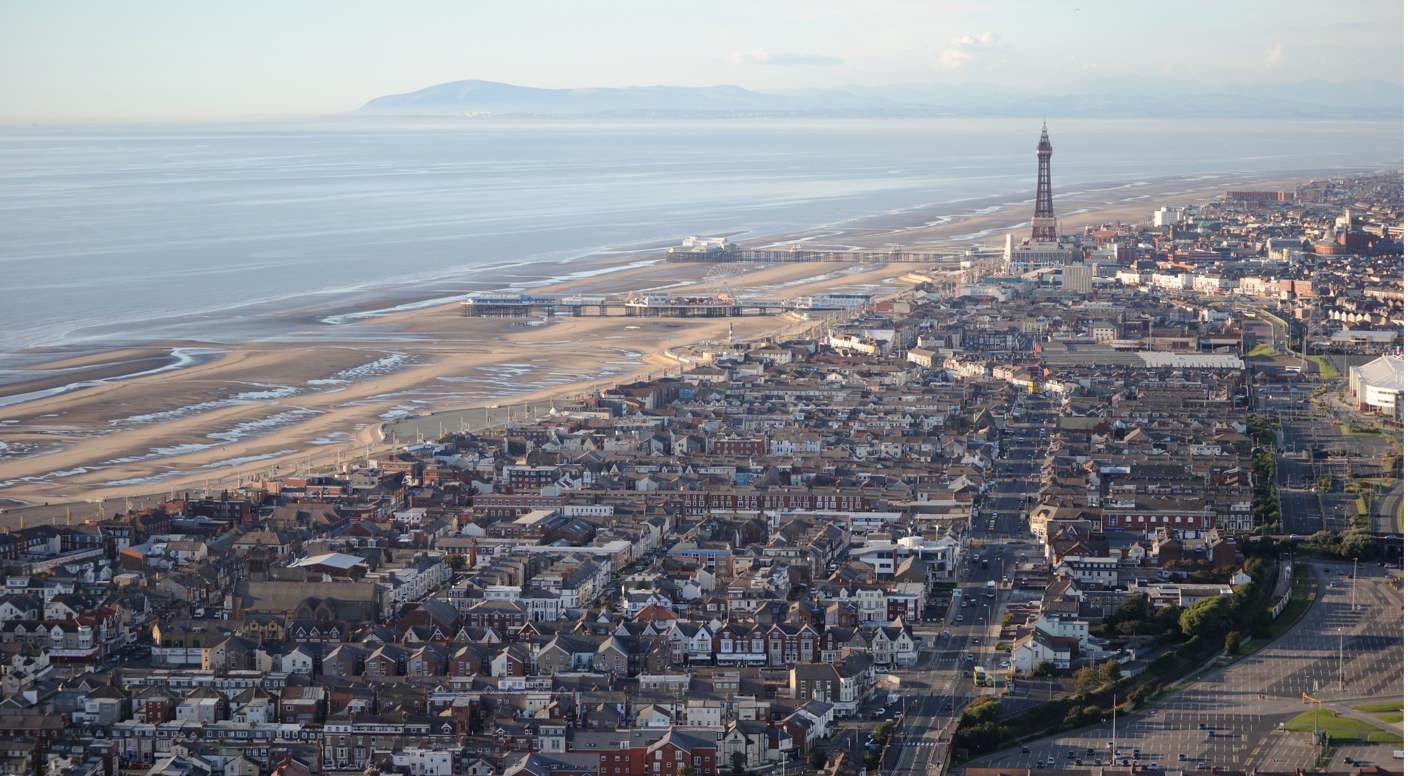 Journey Through Blackpool's History
Blackpool's emergence as a prime tourist hub dates back to the 19th century when industrialisation and the advent of the railways transformed it into a preferred retreat for holidaymakers from the Lancashire mill towns. Today, Blackpool blends its historic allure with modern attractions, offering a dynamic tourist experience.
Explore Blackpool's Cultural Landmarks
Blackpool set the stage for the UK's first electric street tramway, marking a significant milestone in its cultural heritage. The town's Blackpool Tower, mirroring the Eiffel Tower in Paris, symbolises its rich architectural history.
Discover a Range of Properties in Blackpool
Blackpool offers a broad spectrum of property options, attracting a dynamic community drawn by excellent schools, leisure facilities, and the charm of coastal living with easy access to key cities like Manchester and Liverpool.
The town and nearby areas of Bispham, South Shore, and Layton offer diverse housing options, from modern apartments to semi-detached houses with gardens. Most properties in these areas feature two to three bedrooms, making the town popular amongst retirees, young families, and professionals.
Thriving Education in Blackpool
Blackpool and its neighbouring regions provide a range of outstanding educational opportunities. Blackpool and The Fylde College, complemented by excellent primary and secondary schools, continue to attract families to the area.
Navigate Blackpool's Housing Market
In 2022, the average sold price in Blackpool was £138,789, marking a steady increase from the previous year. Property prices start from around £60,000 for a one-bedroom flat, with most sales being semi-detached properties, averaging £149,000. Terraced properties in Blackpool averaged £115,321 (Source: Rightmove).
Embrace Blackpool's Leisure and Attractions
Blackpool boasts an array of attractions, from the world-famous Pleasure Beach to the historic Winter Gardens.
Experience Blackpool Pleasure Beach
This iconic amusement park offers a range of rides catering to all ages, from heart-stopping roller coasters to gentler attractions for the little ones.
Ascend the Blackpool Tower
Overlooking the Irish Sea, the historic Blackpool Tower offers breathtaking panoramic views. The tower complex houses a circus, ballroom, and the thrilling 'Dungeon' attraction.
Wander through Winter Gardens
Blackpool's Winter Gardens is a stunning Victorian entertainment venue, hosting various shows, events, and exhibitions all year round.
Excellent Transport Connectivity in Blackpool
Blackpool's comprehensive transport infrastructure includes an international airport, three railway stations, and an extensive motorway network linking it to the rest of the UK.
Advancing Education Opportunities in Blackpool
Blackpool is home to several exceptional educational institutions, including Blackpool and The Fylde College, one of the UK's top Further Education colleges. The high-performing schools in the area also significantly draw families.
Savor Blackpool's Culinary Diversity
Blackpool boasts an eclectic food scene, from traditional Fish and Chips to gourmet dining experiences. Local favourites include the Beach House Bistro & Bar and the Mandarin Chinese restaurant.
Retail Therapy in Blackpool
Blackpool's Houndshill Shopping Centre offers various popular and independent stores, contributing to the town's vibrant atmosphere.
Adventure in Blackpool's Outdoors
Blackpool provides an abundance of opportunities for outdoor enthusiasts. The nearby Forest of Bowland, an area of outstanding natural beauty, offers excellent hiking, cycling, and wildlife spotting opportunities. At the same time, Blackpool's sandy beaches are perfect for strolls and family picnics.
Harness the Power of a Blackpool Estate Agent: Your Key to a Perfect Property Purchase
Enlisting the services of a local Blackpool estate agent such as Farrell Heyworth can significantly streamline your property search in this vibrant seaside town. Backed by extensive local knowledge and up-to-the-minute insights into market trends and property availability, we offer an insider's perspective crucial in a competitive housing market. Our Blackpool estate agents deliver a customised service, leveraging our expert negotiation capabilities, a comprehensive understanding of property values, and a wide-ranging professional network. As a result, we can help you navigate the property terrain effectively, ensuring you secure the best possible deal on your dream home while making the process from the initial search to the final handshake seamless and efficient.
Related Posts
Introduction to No Deposit Mortgages No deposit mortgages, also known as 100% Loan to Value (LTV) mortgages, provide a unique…
November 28, 2023
Experience the Magic of Christmas The Christmas markets in the North West are more than just shopping destinations; they are…
November 20, 2023
Strategies for Achieving the Best Sale Price Partnering with a distinguished local estate agent, such as Farrell Heyworth, is a…
November 20, 2023