An accurate property valuation you can trust
We'll help you to find the value of your property, so you can find a buyer or tenant as soon as possible.
Enter your details below to book a professional appraisal.
In the intricate dance of property buying and selling, the estate agent plays the pivotal role of choreographer. They guide the rhythm, pace, and sequence, ensuring that each step unfolds precisely and gracefully. But with many agents vying for your attention, how do you select the virtuoso amidst the crowd? Here's a meticulous guide to pinpointing an estate agent who's exceptional.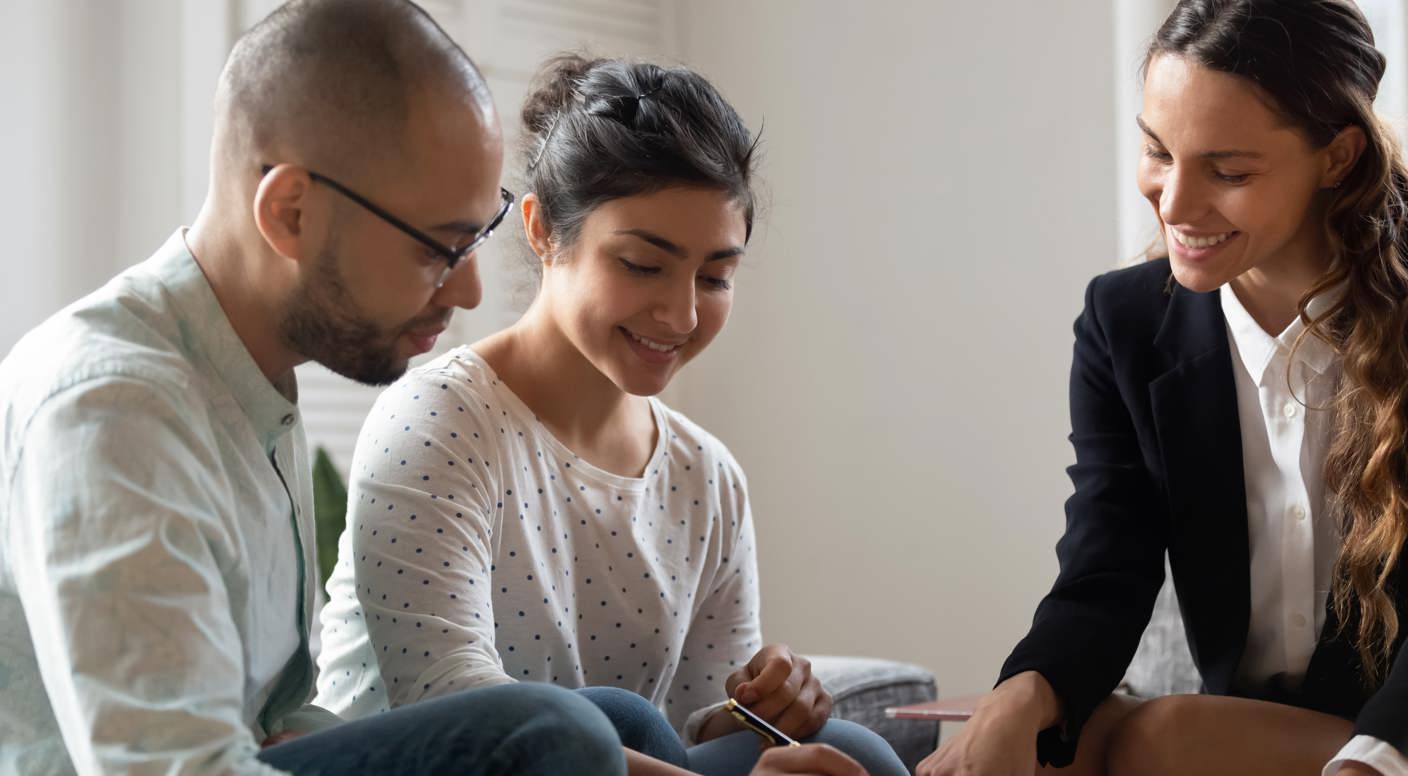 Profound Local Knowledge
An outstanding agent isn't just familiar with the area; they possess intimate insights into local property trends, pricing, and unique selling points of neighbourhoods. They can relay the history of specific properties, the future of local infrastructural projects, and the subtle nuances that give a locale its distinct flavour.
Stellar Track Record
Numbers don't lie. Seek agents who consistently demonstrate successful sales at or near the asking price. Their history should evince sporadic success and a sustained pattern of excellence.
Exceptional Communication Skills
A top-tier agent keeps the lines of communication fluid. They're adept at articulating complex jargon in simple terms, ensuring you're never in the dark. Regular updates, prompt responses, and a genuine willingness to listen are hallmarks of their professional etiquette.
Robust Network
Behind every great estate agent is a robust network of professionals: solicitors, mortgage brokers, surveyors, and other agents. This interconnected web is invaluable, streamlining processes and pre-empting potential hiccups.
Unwavering Integrity
Transparency and honesty are non-negotiable. An exceptional agent is forthright about the pros and cons of a property, ensuring that you make an informed decision rather than an impulsive leap.
Negotiation Prowess
In the high-stakes realm of property, negotiation skills can spell the difference between a mediocre deal and an extraordinary one. An adept agent deftly navigates these waters, securing terms that resonate with your best interests.
Adaptive Marketing Techniques
In an era of digital dynamism, the best agents harness a blend of traditional and contemporary marketing tools. Their strategies, from virtual tours to social media promotions, are innovative, adaptive, and potent.
Client Testimonials and Reviews
Satisfied clients are the most compelling endorsements. Dive into reviews, seek testimonials, and don't hesitate to request references. An agent's past clientele can offer candid insights into their modus operandi.
Personalised Service
Every client is a unique narrative, and premier agents understand this. They offer tailored solutions, appreciating that one size seldom fits all in the property world.
Professional Affiliations
Membership in recognised industry bodies, such as the National Association of Estate Agents (NAEA) or the Royal Institution of Chartered Surveyors (RICS), underscores an agent's commitment to professionalism and ethical practice.
Continuous Learning and Development
The property landscape is in constant flux. The crème de la crème of agents are committed to ongoing education, ensuring they're always abreast of shifts, regulations, and emerging trends.
In essence, selecting the right estate agent is akin to choosing a trusted partner for one of life's most significant ventures. Your ideal agent seamlessly fuses expertise with empathy, strategy with sincerity. In their hands, the intricate tapestry of property transactions is transformed from daunting to delightful, from transactional to transcendental. Entrust yourself to an agent who sells properties and curates property experiences.
Related Posts
Introduction to No Deposit Mortgages No deposit mortgages, also known as 100% Loan to Value (LTV) mortgages, provide a unique…
November 28, 2023
Experience the Magic of Christmas The Christmas markets in the North West are more than just shopping destinations; they are…
November 20, 2023
Strategies for Achieving the Best Sale Price Partnering with a distinguished local estate agent, such as Farrell Heyworth, is a…
November 20, 2023