An accurate property valuation you can trust
We'll help you to find the value of your property, so you can find a buyer or tenant as soon as possible.
Enter your details below to book a professional appraisal.
Why you need an experienced Estate Agent on your side in 2023
Despite the current challenges faced by the UK housing market, there are still opportunities for home sellers. Working with a professional, reputable, local estate agent, like Farrell Heyworth, can give sellers the advantage when the market is less buoyant.
As property experts for over thirty years we have a wealth of knowledge and experience to guide sellers through the market fluctuations, helping you to make informed decisions that maximise the value of your property. The current market can be challenging for some, but with an experienced agent on your side you can still ensure a great outcome when selling or buying property.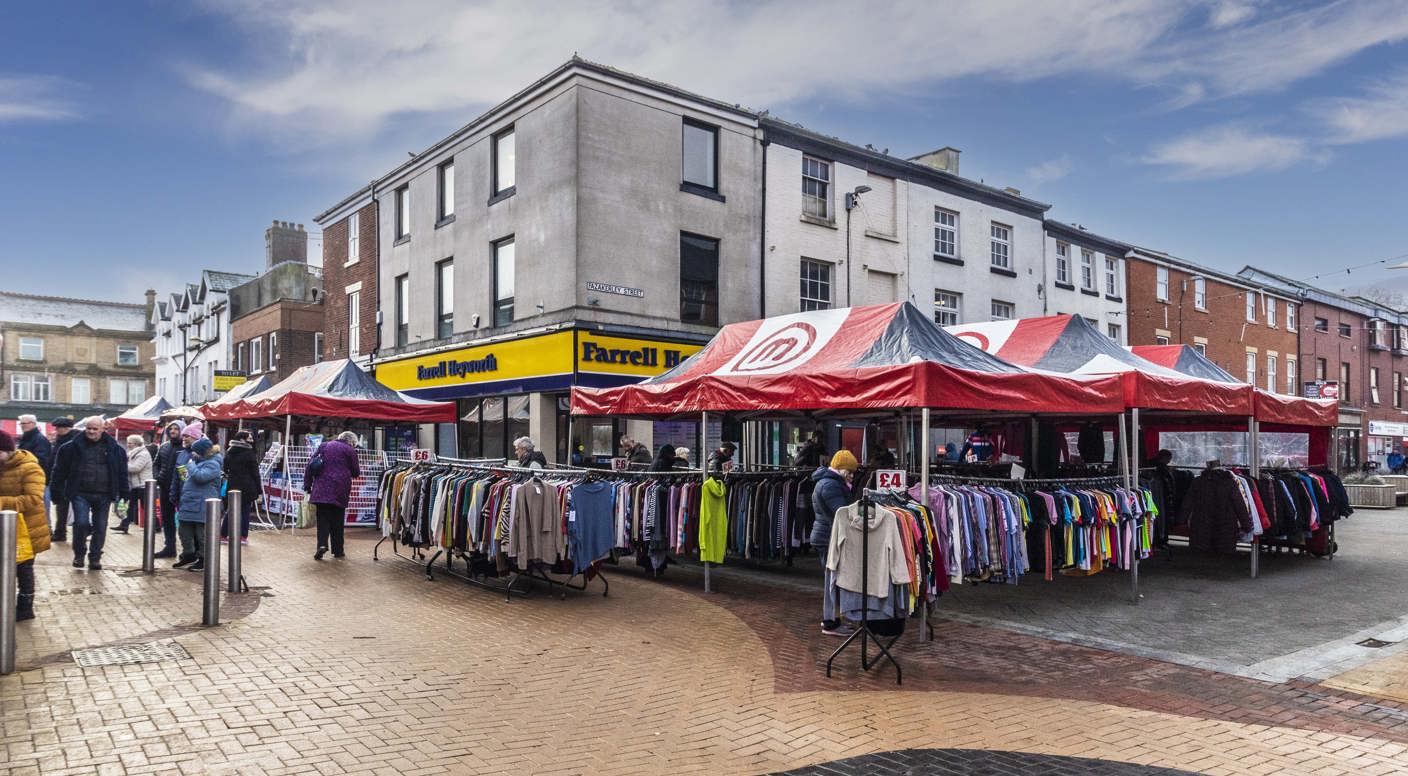 While it's true that the housing market is currently experiencing its weakest performance since the global financial crisis of 2008-09, there are reason to be optimistic. The market had been buoyant since the UK came out of lockdown, with record-low interest rates boosting demand. Even though interest rates have risen since then, they are still at historically low levels, and savvy sellers can work with their agents to take advantage of this.
Moreover, despite the reports of falling house prices, it's worth noting that the housing market is highly localised, with fluctuations varying significantly by region and even by neighbourhood. Some areas, particularly those in our Lancaster, Preston and Chorley areas, are still experiencing growth or stability. A skilled estate agent can identify these opportunities and tailor their approach accordingly.
Another benefit of working with a professional estate agent is their ability to navigate the complex legal and regulatory aspects of selling a property. Farrell Heyworth can help to navigate the challenges of a slow market by providing expert advice on pricing, marketing strategies, and property presentation. A skilled agent can help you to create a tailored plan to ensure your property stands out in a crowded market, and will work tirelessly to secure the best possible sale price for your home. At Farrell Heyworth we also have an in-house financial services team, committed to finding you the best deal and making your finances go further.
Furthermore, while it may be challenging for some buyers to enter the market due to high deposit requirements and the rising cost of living, this does not necessarily mean that there are no buyers out there. In fact, there may be buyers who are specifically looking for good deals in a down market, and a skilled estate agent can help sellers connect with these potential buyers.
For those looking to buy, Farrell Heyworth can be an invaluable resource in helping to find the right property at the right price. In a market where prices are falling, it can be tempting to wait and see if prices drop further before making a purchase. However, an experienced estate agent can help buyers to identify properties that are well-priced and offer good value for money, allowing them to make informed decisions about when to buy.
Additionally, Farrell Heyworth can help buyers to navigate the complexities of the buying process, from arranging viewings to negotiating with sellers and handling legal paperwork. This can be especially important for first-time buyers, who may be unfamiliar with the process and require additional support.
Overall, while the UK housing market is facing some challenges, there are still opportunities for sellers who work with the right estate agent. By taking a proactive approach and partnering with a knowledgeable, reputable agent, sellers can maximise the value of their properties and achieve successful outcomes even in a challenging market.
Related Posts
Introduction to No Deposit Mortgages No deposit mortgages, also known as 100% Loan to Value (LTV) mortgages, provide a unique…
November 28, 2023
Experience the Magic of Christmas The Christmas markets in the North West are more than just shopping destinations; they are…
November 20, 2023
Strategies for Achieving the Best Sale Price Partnering with a distinguished local estate agent, such as Farrell Heyworth, is a…
November 20, 2023