An accurate property valuation you can trust
We'll help you to find the value of your property, so you can find a buyer or tenant as soon as possible.
Enter your details below to book a professional appraisal.
Due to favourable market conditions, it remains a good time to sell a property. Buyers are being attracted to the market by the buzz of the stamp duty holiday and low mortgage rates.
With a high level of demand in the market, your property will be seen by more prospective buyers which increases your chances of selling quickly and for the highest possible price.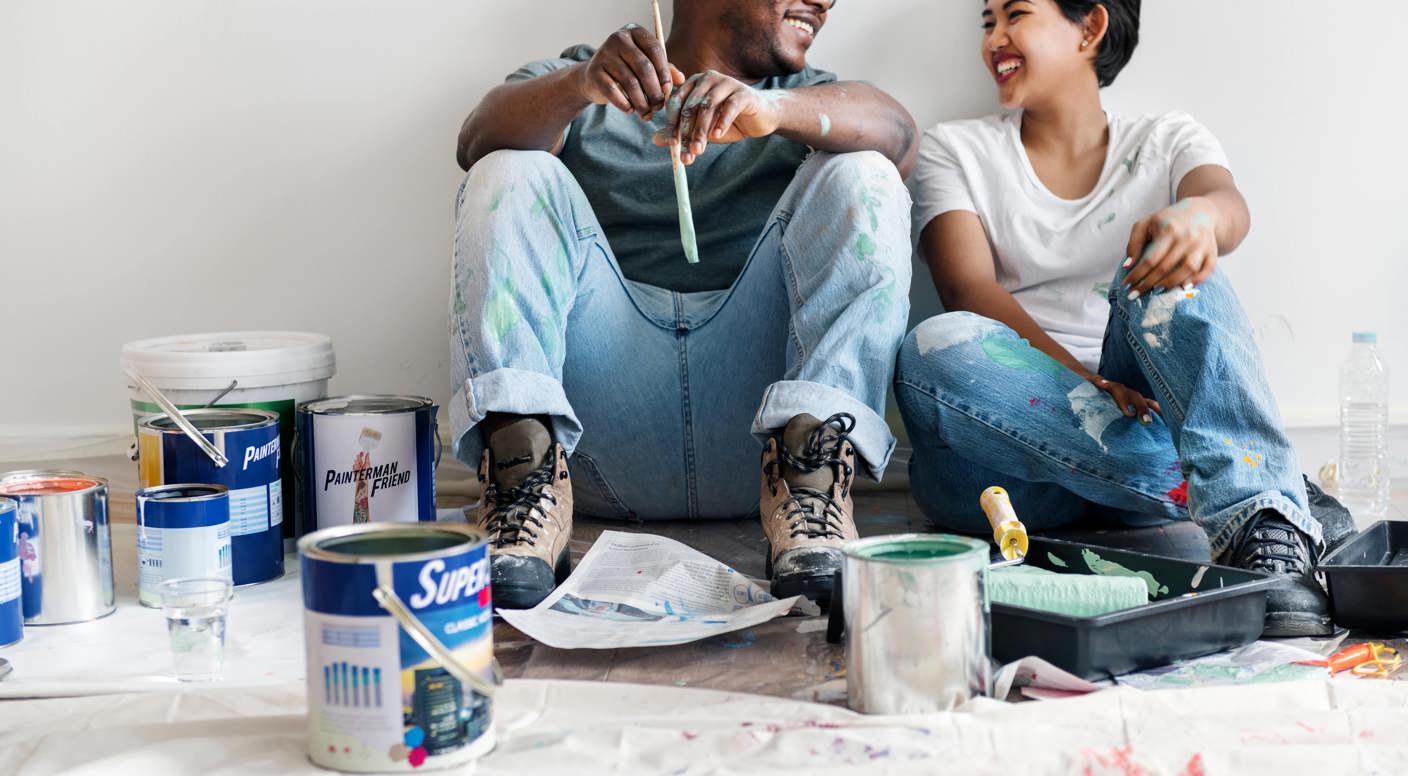 However, when demand is high more sellers are encouraged to enter the market which means competition is fierce at the moment. In a competitive market, it's vital that you work with a proactive estate agency which can market your home to the widest audience of engaged buyers.
On top of this, you need to make sure your property stands out from the crowd. Preparing your property for sale is a key part of the process.
Not only do you need to ensure that your home is looking its best for professional photography so your online listing attracts attention, but you need to make sure it is staged for virtual and in-person viewings.
As well as a general tidy-up and full clean, one of the most effective things you can do is declutter and depersonalise as this allows prospective buyers to visualise themselves living in your home in the future.
Moreover, there are a range of odd jobs you can complete which can improve the appearance and feel of your property, helping you to secure viewings and attract offers.
Below, using our experience of selling properties all over the North West, we outline four key odd jobs which you can complete to make sure your property is ready for the market…
Get the paint brush out
You don't need to be a DIY expert to give your property a lift with a fresh lick of paint. What's more, with all of us spending more time at home at the moment, there should be time over the weekend to spruce up your home with some light painting.
The key areas you can paint easily which will have a noticeable impact are window frames, the front door, windowsills, skirting boards, cupboards and surfaces.
If you haven't decorated for a while and are feeling confident in your decorating skills, it could also be beneficial to repaint some walls that are in need of a lift or paint some floorboards that are looking a bit tired.
Buyers will be keen to see a property that has been updated recently and appears well-loved. Completing the odd painting job around the home is a relatively stress-free and inexpensive way to prepare your property for sale.
Of course, if you are a complete novice or require some more extensive redecorating, it may be best to call in the services of a local tradesperson.
Fill all small cracks and chips
Over the years of living in a property, it's not unusual for chips and cracks to appear as the general wear and tear of everyday living takes its toll.
Before launching your home to the market, it's vital that you identify any small cracks and chips which need filling or repairing. The places you'll be most likely to find them are in the kitchen and bathroom, as well as on window frames, walls and flooring.
When a buyer is viewing your property, they will be on the lookout for cracks, chips and potential issues. And while a small crack in a window frame is unlikely to be a dealbreaker, rectifying these issues before buyers see your property means they can focus their attention on all its best features.
The other aspect to consider is that many buyers will be looking for a home that is ready for them to move into. By making sure all cracks, chips and marks are dealt with, you can help your property to stand out as a ready-made and well-maintained option for buyers.
If you discover any significant cracks or damage, you'll need to get these issues fixed immediately by a professional as they could end up causing complications later in the transaction.
Clean the windows inside and out
When considering selling your home, you may have come across the phrase 'kerb appeal'. Your kerb appeal is how the property looks from the outside to prospective buyers.
By making your property appealing as soon as a buyer sees it, you can increase your chances of making a positive and lasting impression - a crucial part of the sales process.
One element of improving your kerb appeal is making sure all your windows are cleaned both inside and out. Grimy windows give off the impression of an unloved home, making it feel dark and dingy.
You should be able to clean all windows yourself fairly easily, but there is no harm in employing the services of a local window cleaner if you're short of time or want to make sure your windows are especially sparkling.
As we move towards spring, it becomes even more important to make sure your windows are looking their best and that the dirt and marks built up over the winter months are removed.
Clear and tidy your gardens
Since March 2020, we've all realised the importance of homes that can offer outdoor space. According to research, a south-facing garden could bag sellers in the North West an additional £31,000.
With this in mind, it's vital that your outdoor space - both front and back - is well-prepared for your property marketing campaign.
Spring is just around the corner, so it is the ideal time to get outside and clear away any winter debris. Key jobs include mowing the lawn, planting some new shrubs, tidying up the flowerbeds, weeding and ensuring that any seating areas are clean and ready to go for the summer months.
It could also be a good opportunity to clear out/rearrange the garage or shed, if you have one, to give buyers an idea of how they could use this space in the future.
Now more than ever, buyers will be paying close attention to your garden space. Therefore, making sure it is as appealing and inviting as possible should be one of your top priorities. An added bonus is that getting out in the garden can be fun, relaxing and doesn't cost a penny.
The combination of working with the best local estate agent and making sure your property is ready for sale can help you achieve your goals in a thriving market.
If you require any further information about preparing your property or any part of the sales process, our experienced team are here to help.
Here at Farrell Heyworth, we're doing all we can to help our customers navigate moving home under Covid-19 restrictions safely. You can read more about our safe and responsible service here.
We encourage all our customers to register with our My FH portal, which will give you access to the most up-to-date information; remotely and at your convenience.
You can kickstart your property sale with a free instant online valuation or a virtual property appraisal.
Related Posts
A seller's paradise Recent research from trade body Propertymark claimed that the chances of a seller selling their property…
June 20, 2022
A shaky victory The confidence vote on Monday June 6 saw the prime minister win the support of 211 MPs,…
June 14, 2022
Speed and delays the top gripes for sellers A YouGov survey commissioned by purchasing specialist House Buyer Bureau found…
June 09, 2022