An accurate property valuation you can trust
We'll help you to find the value of your property, so you can find a buyer or tenant as soon as possible.
Enter your details below to book a professional appraisal.
Experience the Best of the North West: The Region's Top Places to Live
Discover the charm, history, and natural beauty of North West England in our carefully curated list of the top places to live, work, and explore. From bustling city centres to idyllic countryside havens, these locations offer a perfect blend of high quality of life, affordable living, and excellent job opportunities.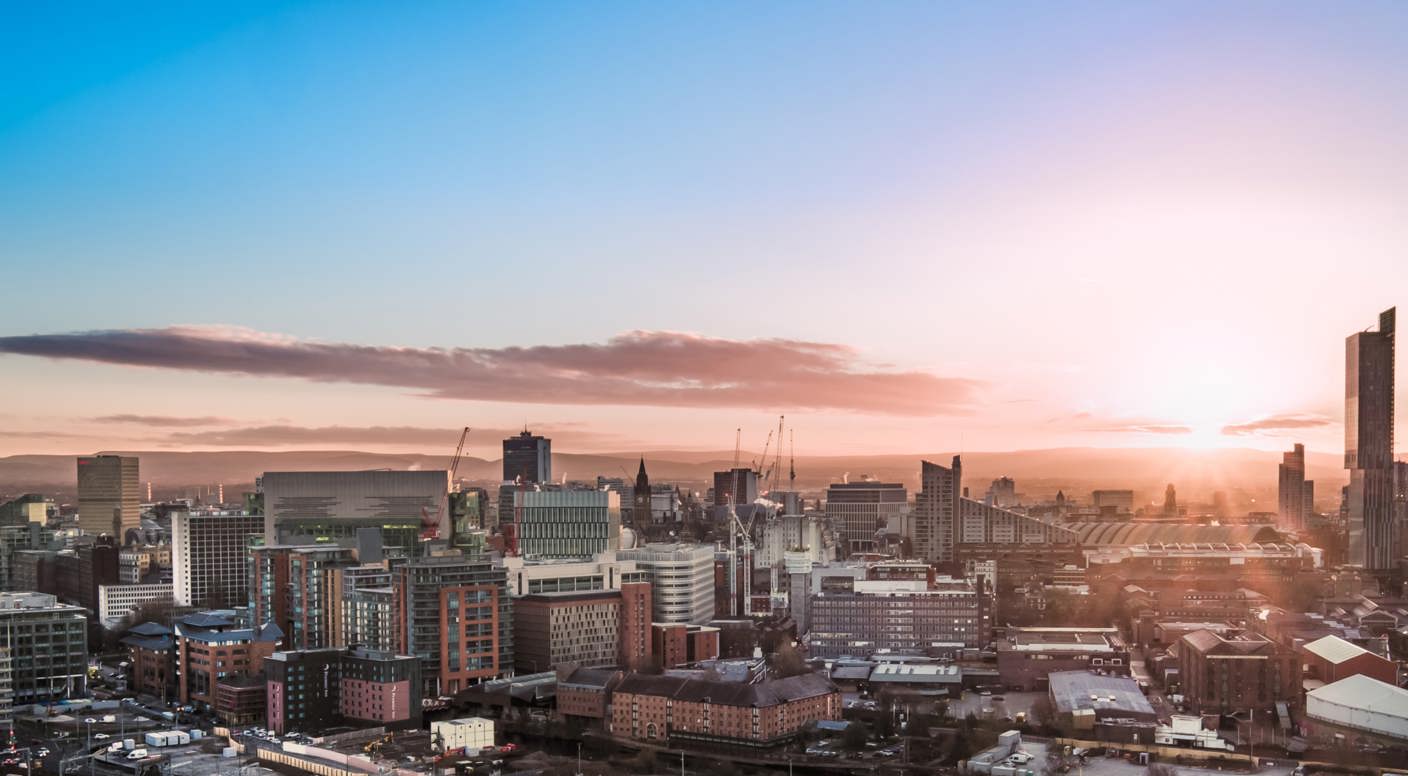 Manchester: A Thriving Metropolis with Rich Cultural Experiences
Vibrant City Life and World-Class Attractions
Manchester is a bustling metropolis, offering diverse cultural experiences, from world-class museums and galleries to thriving theatre and live music scenes. Don't miss the iconic Manchester Museum, the stunning Manchester Cathedral, and the vibrant Northern Quarter.
Booming Job Market and Business Opportunities
Manchester boasts a strong economy with numerous job opportunities across various sectors, including finance, technology, and creative industries. The city is also home to the well-regarded University of Manchester, attracting students and academics from around the globe.
Liverpool: A City Steeped in Maritime History and Cultural Heritage
Maritime Legacy and Unrivaled Arts Scene
Liverpool's rich maritime history is evident in its stunning waterfront, including the UNESCO-listed Albert Dock. The city is also renowned for its vibrant music and arts scene, with the legendary Cavern Club and the Tate Liverpool among its many attractions.
Robust Economy and Promising Job Prospects
Liverpool's economy has undergone significant regeneration in recent years, offering various job prospects in tourism, digital industries, and life sciences sectors.
Chester: Timeless Charm and First-Class Amenities
Historic Roots and Scenic Beauty
Chester's Roman heritage and charming medieval architecture make it a picturesque destination. Wander through the city's enchanting streets, visit the ancient city walls, or explore the scenic parks and green spaces such as Grosvenor Park and the Chester Roman Gardens.
Exceptional Education and Healthcare Facilities
Chester boasts excellent schools and healthcare facilities, with the University of Chester and the Countess of Chester Hospital among the city's top institutions.
Keswick: An Idyllic Gateway to the Lake District
Breathtaking Landscapes and Outdoor Adventures
Keswick is a quaint market town in the heart of the Lake District, offering easy access to some of England's most stunning landscapes. From picturesque walking trails to adrenaline-pumping outdoor activities like mountain biking and climbing, Keswick has something for everyone.
Charming Market Town Atmosphere
Keswick's bustling market square, charming local shops, and traditional pubs add to the town's welcoming atmosphere.
Ribble Valley: A Countryside Haven with Rich Culinary Experiences
Rolling Hills and Historic Landmarks
The Ribble Valley is a picturesque region characterised by its lush rolling hills, picturesque villages, and historic landmarks such as Clitheroe Castle and Whalley Abbey.
Food and Drink Paradise
The Ribble Valley is renowned for its thriving food and drink scene, featuring award-winning restaurants, local breweries, and artisan food producers.
Southport: Classic Victorian Charm on the Merseyside Coast
Family-Friendly Seaside Attractions
Southport is a delightful coastal town boasting a wealth of family-friendly attractions, including the Southport Pier, Marine Lake, and the Model Railway Village.
Victorian Elegance and Engaging Events
The town's charming Victorian architecture and regular events, such as the Southport Flower Show and the British Musical Fireworks Championship, make it a popular destination for tourists and residents.
Morecambe: Stunning Coastal Scenery and Revitalised Waterfront
Breathtaking Morecambe Bay Views
Morecambe boasts unrivalled views over Morecambe Bay, an expansive body of water known for its impressive tidal range and rich birdlife. Stroll along the seafront promenade to enjoy the panoramic vistas, or head to the Stone Jetty for an ideal vantage point during sunsets.
Revitalised Promenade and Modern Amenities
The town's waterfront has undergone a significant transformation, now featuring a modern promenade adorned with contemporary sculptures, such as the iconic Venus and Cupid. Visitors can also enjoy landscaped gardens, new eateries, and the refurbished art deco Midland Hotel beautifully, offering a touch of luxury for locals and tourists alike.
Nature Lovers' Paradise
Wildlife enthusiasts will appreciate Morecambe's abundant birdlife and nearby nature reserves like Leighton Moss RSPB Reserve and the Warton Crag Nature Reserve.
Blackpool: Iconic Seaside Resort with Lively Entertainment
Famous Attractions and Endless Fun
Blackpool is renowned for its iconic attractions, including the Blackpool Tower, Pleasure Beach, and the historic Winter Gardens. From thrilling roller coasters to captivating theatre performances, there's something for everyone in this bustling resort town.
Exhilarating Nightlife and Events
Blackpool's vibrant and diverse nightlife offers many bars, clubs, and live music venues. Annual events like the Blackpool Illuminations and the World Fireworks Championships draw crowds from far and wide.
Lancaster: A Historic City with Top-Tier Education
Rich Heritage and Captivating Landmarks
Lancaster's storied past is reflected in its well-preserved landmarks, including the imposing Lancaster Castle and the magnificent Ashton Memorial. The city's intriguing history can be further explored at the Lancaster City Museum and the Maritime Museum.
Premier Educational Institutions and Lively Student Culture
Lancaster is home to the prestigious Lancaster University, providing excellent educational opportunities and a lively student community. The city also hosts numerous cultural events throughout the year, such as the Lancaster Jazz Festival and the Lancaster Literature Festival.
Preston: A Growing University City with Access to Nature
Affordable Living and Diverse Job Opportunities
Preston offers a unique blend of affordable living and diverse job opportunities across various sectors, including aerospace, engineering, and healthcare. The city's growth has been bolstered by the expansion of the University of Central Lancashire, attracting students and academics alike.
Beautiful Parks and Nature Reserves
Preston boasts easy access to scenic parks and nature reserves, such as Avenham Park, Miller Park, and the nearby Brockholes Nature Reserve.
Salford: A Regenerating City with a Flourishing Arts Scene
Rapid Development and Modern Amenities
Salford's ongoing regeneration has transformed the city, providing its residents with modern amenities, improved infrastructure, and affordable housing options.
Booming Arts and Media Hub
Salford is fast becoming a hub for arts and media, with the acclaimed Salford Quays development home to the BBC and ITV studios and The Lowry, a prominent art centre.
North West England offers diverse destinations for all tastes, from bustling city centres to tranquil countryside escapes. With excellent job opportunities, high quality of life, and a rich cultural landscape, these top places provide an unparalleled experience for residents and visitors alike.
Related Posts
Introduction to No Deposit Mortgages No deposit mortgages, also known as 100% Loan to Value (LTV) mortgages, provide a unique…
November 28, 2023
Experience the Magic of Christmas The Christmas markets in the North West are more than just shopping destinations; they are…
November 20, 2023
Strategies for Achieving the Best Sale Price Partnering with a distinguished local estate agent, such as Farrell Heyworth, is a…
November 20, 2023