An accurate property valuation you can trust
We'll help you to find the value of your property, so you can find a buyer or tenant as soon as possible.
Enter your details below to book a professional appraisal.
Farrell Heyworth
Estate Agents St Annes
Number one estate agent serving Lytham St Annes.
Your local estate agent, and property expert serving St Annes.
Farrell Heyworth have been trusted in St Annes, and the North West for over 30 years. With several offices in the region and more than 100 employees working hard every day to ensure your property gets seen by the right people at the right time.
Our friendly St Annes team know the local area inside out. Their local knowledge of properties on the market, recent sale prices and many other factors will help us accurately value your home. Or, if you're looking to buy or let property in the area, we can help with information about local schools, transport links, facilities and much more, to help you make the right choice.
Branch Opening Hours
Tuesday:
9:00am – 17:00pm
Wednesday:
9:00am – 17:00pm
Thursday:
9:00am – 17:00pm
Saturday:
9:00am – 14:00pm
Why choose Farrell Heyworth to sell your property in St Annes?
We have a deep understanding of the local housing market in St Annes and a proven track record of success - gaining thousands of fantastic independent reviews along the way. Our well-trained team pride themselves on offering our customers the absolute best St Annes estate agency service, an unrivalled dedication to always go above and beyond, making the buying and selling process as seamless as possible.
Whether you are looking to buy, sell, rent, or let a property in St Annes, we're working longer and harder to help. Our expert team offer a wealth of local and industry experience and we combine this with the very best that technology can offer to give you a fantastic experience, so please call us on 01253 720500, or get started IMMEDIATELY by registering your My FH account and find out how we can make your property transaction faster and more convenient.
We also offer a range of complimentary services including valuations, lettings & property management, independent mortgage advice and conveyancing to give you a true one stop shop experience.
As mentioned, we are proud to have been trusted in the North West for over 30 years, and as part of our commitment to you we are part of the Propertymark client money protection scheme, ensuring the safety of your funds.
View our Membership certificate.
View your Security certificate.
View the Propertymark membership rules & obligations .
What's it like to live in St Annes?
St Annes is a seaside town in Lancashire, with a population of approximately 20,000 residents. Lytham St Annes is located in the Fylde district of Lancashire. The area also known as St Annes is essentially two neighbourhoods, Lytham and St Annes-on-the-Sea. St Annes has a beautiful beach coastline on the Irish Sea, while Lytham views the Ribble Estuary.
The area has a mixture of various properties, the majority of which tend to be leasehold, and range from converted and purpose built apartments perfect for first time buyers to larger premium properties. The area also attracts investors and a mature clientele, for whom the area represents a retirement haven. The area boasts the world renowned Royal Lytham Golf Course which has hosted many major golf tournaments including the British Open, held in Lytham in 2012.
Lytham St Annes is known for its sandy beaches, attractive gardens, and Victorian architecture. The town offers a range of activities and attractions, including the Royal Lytham & St Annes Golf Club, the Lytham Heritage Centre, and the Lytham Windmill. There are also several parks, such as Ashton Gardens, as well as a variety of shops, cafes, and restaurants. Additionally, the town hosts several annual events and festivals, including the Lytham Festival and the Lytham Proms. Overall, Lytham St Annes offers a relaxed and enjoyable lifestyle with plenty of opportunities for outdoor recreation and cultural pursuits for its residents, and is a great place to live.
Lytham St Annes is approximately 8 miles southwest of Blackpool and 35 miles northwest of Manchester. The town is well connected by road, with the M55 motorway providing easy access to Blackpool and Preston as well as Manchester and Liverpool.
Our Lytham St Annes estate agency branch offers a diverse range of properties covering all budgets, ranging from first time buyer properties through to luxury homes and investment properties. When available we also offer off plan properties from a range of local luxury developments. We'd be delighted to help you find your perfect property in St Annes.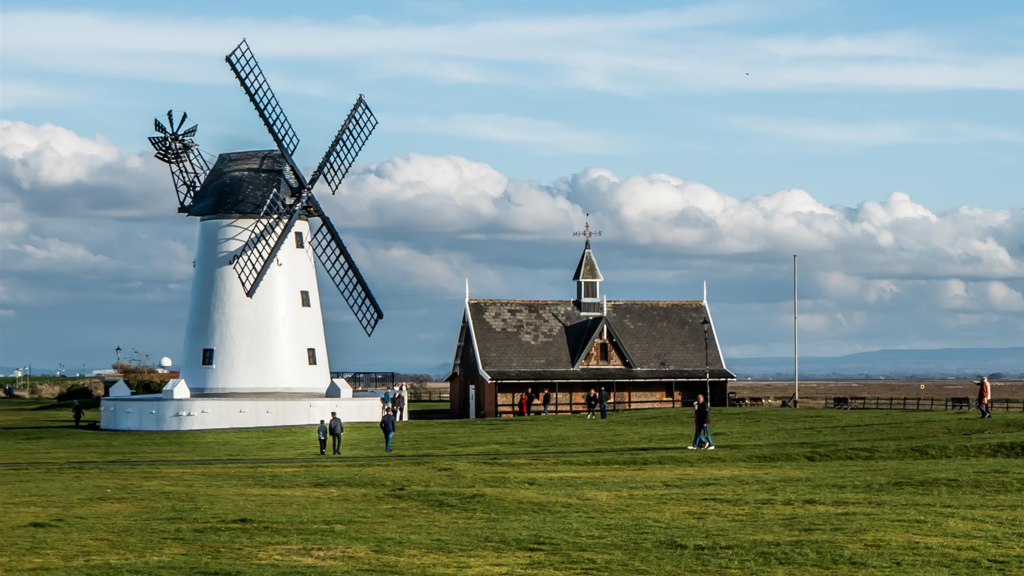 Landmark House, 5a Cleveleys Avenue, FY5 2UH
Our Fees
Sales Fees
Contact branch for full details of our fees
Landlord Rental Fees
Tenant Rental Fees
Reviews
Ready to make your move?