An accurate property valuation you can trust
We'll help you to find the value of your property, so you can find a buyer or tenant as soon as possible.
Enter your details below to book a professional appraisal.
Sellers - here's why staging can make a difference to the price of your home
For most homeowners, the main aim is to achieve the best possible results when you make the daunting decision to sell your house. Overall, as a seller, you want to obtain the highest possible available price in the shortest period of time, with the least possible hassle.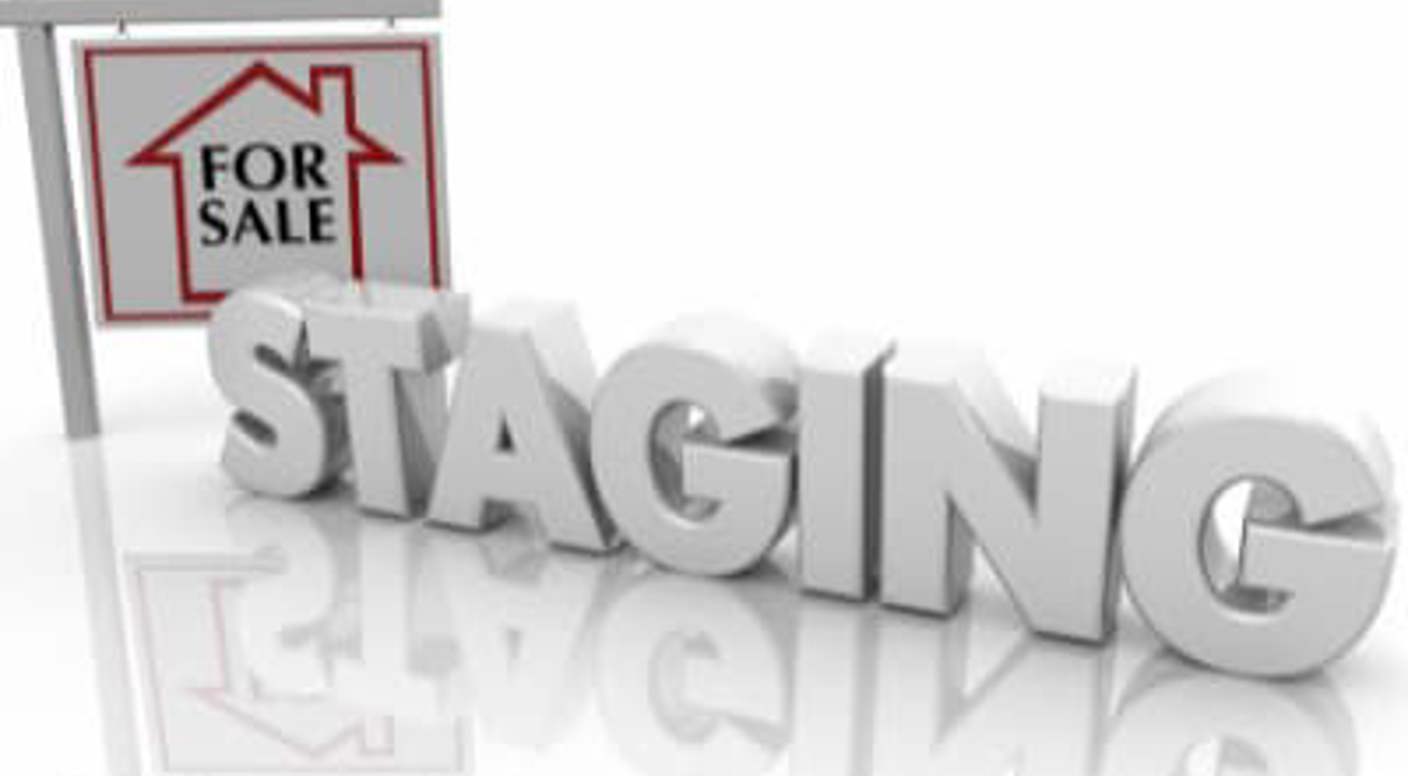 This means proceeding with time-tested ideas and processes that are focused on achieving these objectives. For an increasing number, this calls for home staging in order to entice qualified potential buyers to take more notice.
A typical successful home staging may cost you around £1,000, often much less, and it is rare someone would have to spend more than that. At its core, home staging differs slightly from simpler decorating as the goal of staging is to appeal to most buyers, whereas decorating a home is normally based on your preferences.
In some cases, there might be some overlap, but in most cases staging differs greatly from decorating a home.
With that in mind, we briefly examine, consider, review, and discuss some of the purposes of staging, and why it often makes a difference in marketing and selling a home.
Go minimal to ensure a quick sale
When it comes to selling your home, minimalist home staging can mean the difference between a quick sale and a long and stressful process.
Staging your home in a minimalist interior style can ensure a quick sale and add up to £10,000 to your home's value. Meanwhile, studies have shown that two out of five (40%) house hunters would be willing to offer above the asking price for a neutrally designed home.
As an interior design trend that has stood the test of time throughout decades, it promises a decluttered home and simple lifestyle appeal to those looking for an escape away from the hustle and bustle of everyday life.
To nail this interior style, you should approach the project by looking at it through the eyes of the buyer. Emphasise the best aspects of the home and give them space to breathe.
The buyer should be able to envision themselves living in the home, and the minimalist style can help with this by creating more of a blank canvas.
You must be careful not to make it too bland or soulless, but by staging your home in a minimalist way you will buyers the chance to fully imagine it as their own.
Remove any emotional ties to the home
To help you add value to your property that will pique the interest of potential buyers, you need to detach yourself emotionally.
Remind yourself why you're selling this house and the opportunity it offers. This will allow you to create a new home somewhere else and can help you plan strategically to better market your property.
Staging your home will encourage buyers to stay in your home longer and will allow buyers to move into your home, mentally. The longer they stay, the more emotionally invested they will become, which will motivate them to buy, resulting in a greater chance of making a successful sale.
Decluttering is one of the first things you should do when you're considering selling. This means clearing any clutter that will make your home appear more attractive in photos, which can help lure potential buyers through the door to view your property.
Reducing your furniture could also greatly improve your chances of achieving a successful sale. By removing bulky items to maximise space, you can push the value of a property up by 11% as a cluttered property looks smaller to buyers which won't make them as likely to offer the full price.
Create multiple offers
If your home is staged well and showcased in the correct manner, you are more likely to generate a bidding war between buyers over your home. This, in turn, will help put you in a better position when it comes to negotiating on price.
Assuming your home is priced correctly – neither too high nor too low – and listed at the right time for maximum demand, you are likely to improve your odds of having multiple prospective buyers battling over the property.
Lots of evidence suggests that home staging can increase the perceived value of a property, which means you'll have a better chance of getting the best possible offer for your home.
Staging focuses on the potential
If you're looking to get your home off the market as fast as possible, staging can help to accelerate the process. Half the battle of selling a home is, of course, getting buyers through the door in the first place.
Buyers will be expecting a home that looks as good as possible and gives off a warm, welcoming vibe, and staging can help to achieve that. Staging is all about shining a light on the home's true value, bringing this to life for buyers to increase the chances of them putting an offer in.
Here at Farrell Heyworth, we operate in the busy North West towns and villages of Southport, Lancaster, Morecambe, Preston, Bolton, Ormskirk and Chorley. To find out how we can assist you on your sales journey, please get in touch with us today.
We encourage all our customers to register with our My FH portal, which will give you access to the most up-to-date information; remotely and at your convenience.
You can also find out how much you could be charging on the local rental market by requesting a free and instant online valuation today.
Related Posts
This includes: Maintenance of appliances and equipment Maintenance of the property Compliance with furniture and furnishings regulations Compliance with…
July 18, 2022
Time to tackle soaring inflation Introduced in 2014, the rule was intended to ensure that borrowers did not take…
July 14, 2022
Sweeping reforms The measures outlined were perhaps more radical and wide-ranging than had been anticipated, with more of a…
July 01, 2022