An accurate property valuation you can trust
We'll help you to find the value of your property, so you can find a buyer or tenant as soon as possible.
Enter your details below to book a professional appraisal.
Farrell Heyworth
Estate Agents Longridge
Number one estate agent serving Longridge.
Your local estate agent, and property expert serving Longridge.
Farrell Heyworth have been trusted in the Longridge area, and the North West for over 30 years. With several offices in the region and more than 100 employees working hard every day to ensure your property gets seen by the right people at the right time.
Our friendly Longridge team know the local area inside out. Their local knowledge of properties on the market, recent sale prices and many other factors will help us accurately value your home. Or, if you're looking to buy or let property in the area, we can help with information about local schools, transport links, facilities and much more, to help you make the right choice.
Branch Opening Hours
Tuesday:
9:00am – 17:00pm
Wednesday:
9:00am – 17:00pm
Thursday:
9:00am – 17:00pm
Saturday:
9:00am – 14:00pm
Why choose Farrell Heyworth to sell your property in Longridge?
We have a deep understanding of the local housing market in Longridge and a proven track record of success - gaining thousands of fantastic independent reviews along the way. Our well-trained team pride themselves on offering our customers the absolute best Longridge estate agency service, an unrivalled dedication to always go above and beyond, making the buying and selling process as seamless as possible.
Whether you are looking to buy, sell, rent, or let a property in Longridge, we're working longer and harder to help. Our expert team offer a wealth of local and industry experience and we combine this with the very best that technology can offer to give you a fantastic experience, so please call us on 01772 509811, or get started IMMEDIATELY by registering your My FH account and find out how we can make your property transaction faster and more convenient.
We also offer a range of complimentary services including valuations, lettings & property management, independent mortgage advice and conveyancing to give you a true one stop shop experience.
As mentioned, we are proud to have been trusted in the North West for over 30 years, and as part of our commitment to you we are part of the Propertymark client money protection scheme, ensuring the safety of your funds.
View our Membership certificate.
View your Security certificate.
View the Propertymark membership rules & obligations .
What's it like to live in Longridge?
Longridge is a town located in the Ribble Valley district of Lancashire, England, about 8 miles northeast of the city of Preston. It is a small town with a population of around 7,000 people, surrounded by the beautiful countryside of the Forest of Bowland. Longridge offers a tremendous choice of property types with a wide range of prices suitable for all kinds of buyers from those seeking their first home, through to the growing family. Longridge truly has something for everyone. Whether you are a young family or a retired couple, relocating to this area makes sense.
Residents of Longridge can enjoy a peaceful and quiet lifestyle with easy access to nature, including hiking trails and parks. The town has a range of local amenities, including shops, restaurants, pubs, and a community centre. There are also several great schools in the area, both primary and secondary.
For those who enjoy cultural and historical activities, the nearby city of Preston offers a range of options, including museums, art galleries, theatres, and cinemas. There are also plenty of shopping opportunities in Preston, with both high street and independent shops.
Bus services connect Longridge with nearby towns and villages, as well as the city of Preston. The main bus operator in the area is Ribble Valley Community Transport, which provides services to destinations such as Clitheroe, Blackburn, and Preston. There is also a regular bus service between Longridge and the nearby town of Garstang.
For those who prefer to travel by train, the nearest train station to Longridge is in Preston, which is approximately 8 miles away. From Preston, there are regular train services to destinations across the UK, including Manchester, Liverpool, and London.
Our Longridge estate agency team offer a diverse range of properties covering all budgets, ranging from first time buyer properties through to luxury homes and investment properties. When available we also offer off plan properties from a range of local luxury developments. We'd be delighted to welcome you to our branch to help you find your perfect property in Longridge.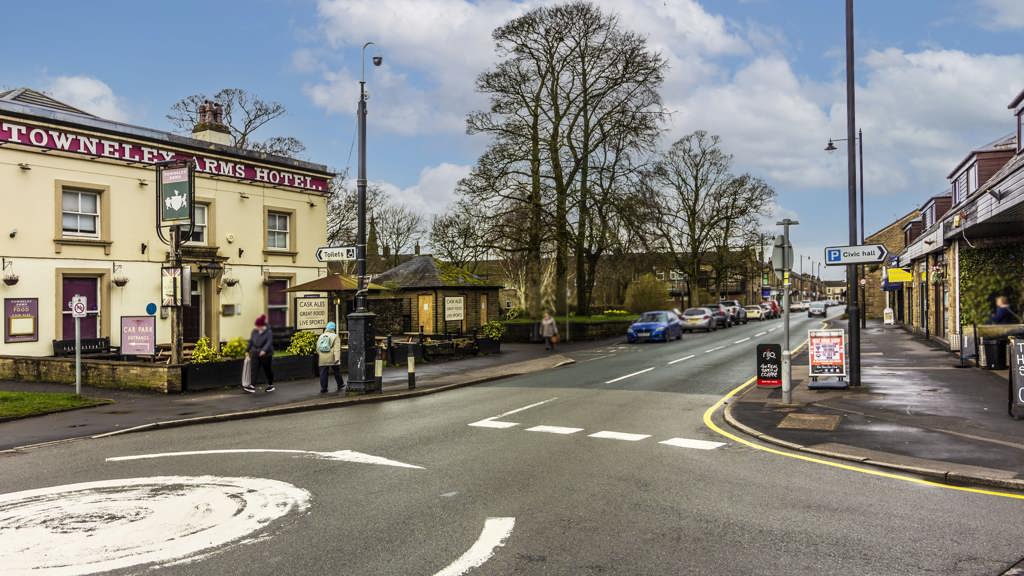 7 The High Street, Garstang, , PR3 1FA
Our Fees
Sales Fees
Contact branch for full details of our fees
Landlord Rental Fees
Tenant Rental Fees
Reviews
Ready to make your move?