An accurate property valuation you can trust
We'll help you to find the value of your property, so you can find a buyer or tenant as soon as possible.
Enter your details below to book a professional appraisal.
It's easy to understand why someone would want to become a landlord as it can prove to be a highly lucrative endeavour.
Although being a landlord appears to be a profitable venture, with the sector undergoing many changes in recent years (with more still to come), this might overwhelm aspiring landlords.
This is where we at Farrell Heyworth can help. Here, we use our knowledge and experience to provide helpful tips on what new landlords need to know before they get started.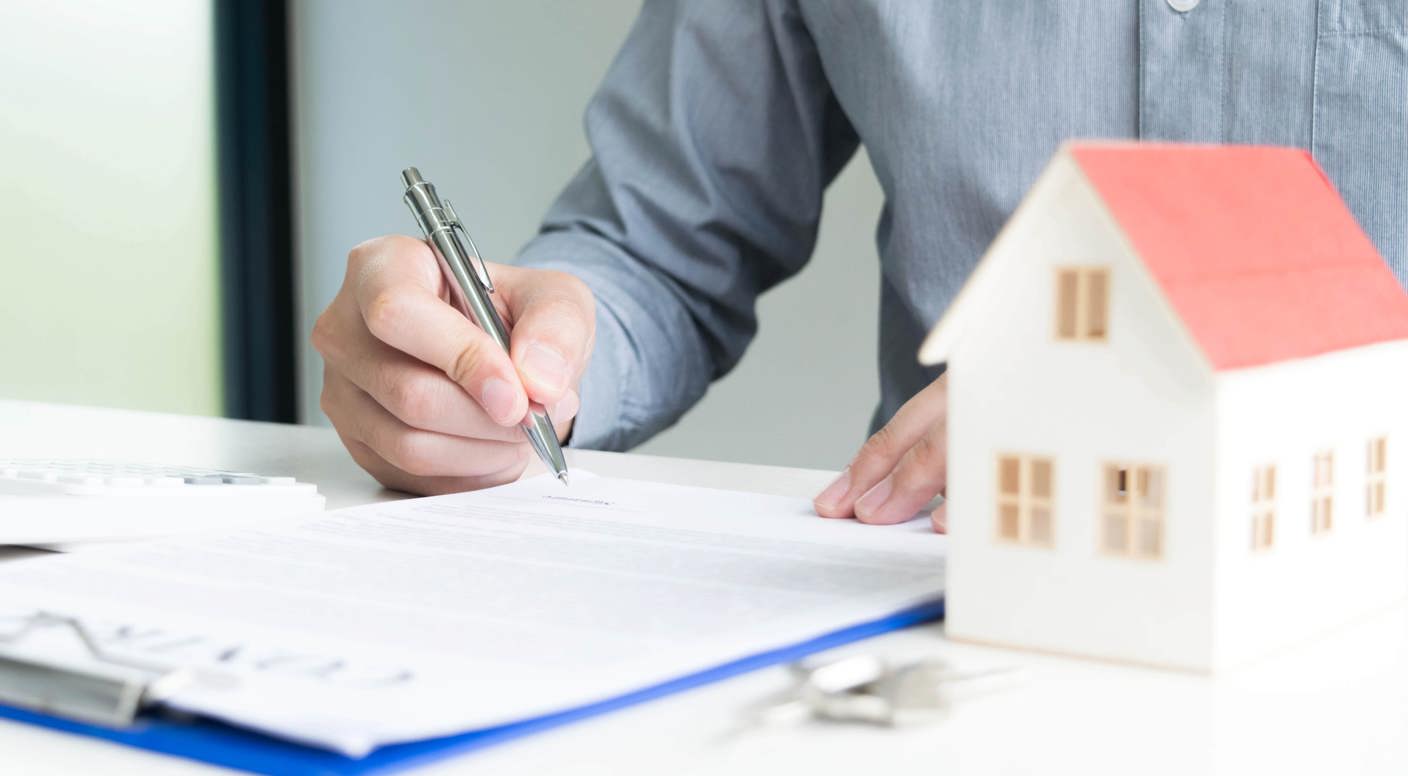 Decide how to present your property
One of the first things you'll need to decide as a landlord is whether you'll be letting out your rental property as furnished, part-furnished or unfurnished.
Furnished
A fully furnished rental property usually includes all white goods and basic furniture – e.g. dining table, chairs, sofa, beds, and wardrobes. Furnished properties may appeal to younger tenants, such as students, who are more likely to have fewer belongings to furnish a home. Landlords will need to ensure that all furnishings are compliant with the furniture and furnishings fire safety regulations.
Unfurnished
An unfurnished property doesn't mean completely empty. Unfurnished properties are expected to include white goods such as a cooker, hobs, fridge freezer, washing machine, microwave and dishwasher. Unfurnished properties tend to be more ideal for families as they will most likely be staying longer than students and probably bringing their own furniture.
Part-furnished
A part-furnished rental home will usually have the white goods and may also include some basic furniture. Part-furnished properties may appeal more to families and those looking to stay longer because, as mentioned above, they are more likely to be bringing their own furniture but won't need to bring as much as they would for an unfurnished rental property.
Landlord insurance and licencing
It's imperative that landlords have insurance as failure to do so runs the risk of landlords invalidating their policy, especially if they do not inform their buildings insurer that they're letting the property out.
Usually, most standard buildings won't provide the protection needed for landlords. So, it's strongly advised that landlords take out a specialist landlord cover.
What's more, before letting out a property, you need to check if you need a landlord license from your local council. In 2006, legislation was brought in with the main objective of ensuring landlords keep their rental properties to a good standard.
EPC
An EPC stands for Energy Performance Certificate (EPC), and you are legally required to serve your tenants with it before the first day of their tenancy to give them an idea of how energy efficient your property is.
Legislation introduced a few years ago made it mandatory for a property to be at least an E on the EPC band before letting it out. Furthermore, from 2025, all new tenancies could require the property to have a certification rating of C or above, with this potentially applying to all existing tenancies from 2028.
Landlords need to know about this as they can face heavy fines if they are caught letting out a home that doesn't meet the correct energy standards.
Keeping safe
As a landlord, your number one priority must be keeping your tenants safe. Landlords can ensure their tenants' safety by installing smoke alarms on all floors of their rental property.
Landlords are also responsible for ensuring that carbon monoxide detectors are installed in any room where solid fuels are burnt (including wood, coal or biomass). The detectors must be tested to make sure they are working properly before the tenancy starts.
Other safety precautions landlords can take is making sure they have up-to-date gas safety and electrical certificates. Landlords must also legally check that all electrical installations are inspected at least every five years by a registered electrician.
Frequent inspections
It is good practice for landlords to carry out regular inspections of their property, so they can make sure it's being properly looked after. Repeat inspections will also help to resolve any maintenance issues before they get out of hand and become costly.
Landlords carrying out inspections will need their tenant's permission to enter their property and failure to do so will mean it's considered trespassing – and therefore illegal.
You should give your tenants 24 or 48 hours written notice, which should be written down in your tenancy agreement with them, so all parties know where they stand.
Deposit protection
Landlords who take a deposit from their tenants are legally obligated to protect it in one of the three government-approved tenancy deposit protection schemes: namely the Tenancy Deposit Scheme (TDS), MyDeposits and the Deposit Protection Service (DPS). Here at Farrell Heyworth, we use the Tenancy Deposit Protection Scheme.
Landlords must protect their deposit within 30 days of receiving it and provide their tenant with both the deposit protection certificate and completed 'Prescribed Information'.
If landlords do not do this, it could mean they are unable to evict their tenant, as well as the full return of the deposit and a fine of up to three times the value of the deposit.
Choosing the right letting agent
Above all else, appointing the right letting agent can help make the lettings process considerably easier. A good agent will find tenants, make sure rent is collected on a regular basis, and take care of all legal, financial and maintenance matters throughout the tenancy. These are just some of the services that we provide as part of our fully managed service.
Apart from what we offer, landlords can also have peace of mind knowing that we work with all the major industry regulatory bodies – The Property Ombudsman, ARLA and the Tenancy Deposit Protection Scheme – to make sure we adhere to the strictest levels of professionalism.
Here at Farrell Heyworth, we will be by your side no matter what the rental reforms bring, helping you to get the most from your tenancies in the North West. We operate everywhere from Bolton to Lancaster. You can get in touch with us today by clicking here.
Related Posts
Introduction to No Deposit Mortgages No deposit mortgages, also known as 100% Loan to Value (LTV) mortgages, provide a unique…
November 28, 2023
Experience the Magic of Christmas The Christmas markets in the North West are more than just shopping destinations; they are…
November 20, 2023
Strategies for Achieving the Best Sale Price Partnering with a distinguished local estate agent, such as Farrell Heyworth, is a…
November 20, 2023