An accurate property valuation you can trust
We'll help you to find the value of your property, so you can find a buyer or tenant as soon as possible.
Enter your details below to book a professional appraisal.
Landlords – what are the top tips for renting out your home this summer?
There is a lot to consider before letting a home out – and it's a big decision that needs to be thought through and planned. Even if you've done it many times before, it's still a good idea to refresh the key factors in your mind to ensure you are offering the very best types of tenancies and getting the most from your rental properties.
Whether you're a first or second-time landlord, or a seasoned investor with a large portfolio, there are a range of things you need to take into account before taking the plunge and occupying your homes with tenants.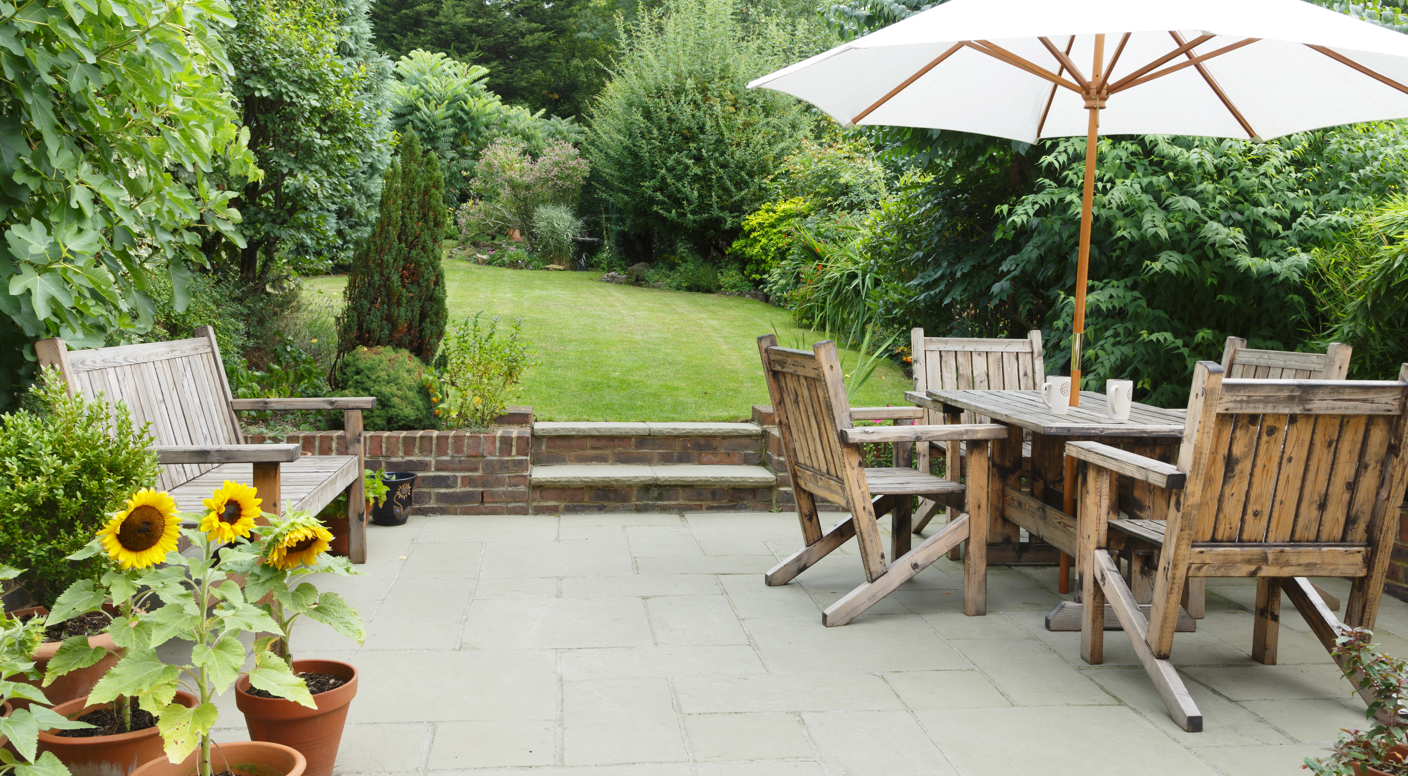 Below, with the help of trade body ARLA Propertymark, we outline some top tips to make sure your future tenants are kept content.
Make sure you can do it
If you're a first-time landlord, it's crucial that you work out beforehand if it's doable and sustainable. Making the move from being a homeowner and occupier to a landlord brings with it lots of responsibilities and regulations.
ARLA says you should first check that your mortgage enables you to rent out your property, as some agreements will contain certain caveats that prevent homes being rented. You should speak to your mortgage lender if you're unclear and they will be able to inform you accordingly.
If you already rent a few homes out, or have an extensive portfolio, it's still a good idea to make sure that you aren't overstretching yourself or spreading yourself too thin. 
Carry out thorough research
No matter your experience as a landlord, one of the most crucial ingredients of a successful tenancy is getting to know your local market. Browse similar homes to yours in the same area and work out how much they are being rented out for each month.
ARLA says landlords should be flexible with their expectations and use their research to decide on rental price. There is, after all, little point in charging really high rents in a more affordable area; or, conversely, charging really cheap rents in a very high-end area. If rent is set too high or too low, potential tenants will look elsewhere. 
You must also be clear in your mind about your target demographic and work out who your property is suitable for. Is it being aimed at families, students or young professionals? An experienced letting agent – with great knowledge of the local area – will be able to help and advise you with this, setting rents at competitive and realistic levels. This'll help to keep your home occupied at all times and reduce void periods. 
Decide on furnished or unfurnished 
One of the key decisions to make before you put your property on the market is whether to let the house furnished, unfurnished or part-furnished.
ARLA advises landlords to think like a tenant and consider if you're best offering an emptier property, which is normally the case with most tenancies, as a blank canvas approach is usually more attractive.
Whichever route you choose, make sure to stick to neutral colours, which will allow tenants to picture themselves living in the space and will also make the property easy to maintain at each check-in/check-out.
With priorities changing as a result of the pandemic, you may also want to consider how your tenants might want to use the spaces in their home. Remote working from home is likely to be maintained by many for the long-term, even as society opens up again, so you may want to remove one of the beds from a two-bed property, giving tenants the flexibility to potentially use the room as a home office.
As a landlord, you should ensure that personal belongings and anything of value is removed from the property before letting it out. If you opt for the furnished option, you should clear out any furniture that is worn, old and tired, as well as any furnishings that are an acquired taste or no longer fit for purpose. This'll help to maximise your home's appeal to would-be tenants.
It's also vital that any furniture you leave in the property – for example sofas – is compliant with the latest fire and furnishings regulations. 
Make your home look great
This might sound obvious, but it can be easy to get complacent. It's important that your property is clean and in great condition before you even think about letting it out. While tenants will accept some general wear and tear, they won't accept a property in total disrepair or with major unresolved issues. 
It also stands to reason that if you hand over a home in good nick, tenants will be eager to return it in that state and treat your property with better care as a result.
You might want to consider hiring cleaning professionals in to give your home a deep clean before the start of a tenancy. Everything from the windows to the oven will be scrubbed and they can even get down behind radiators to help give it that 'just new' feel. Making sure that the property is nice and aired out before you let it will also give off the right impression.  
In all this, you mustn't forget the outside of your home. This will be the first picture a tenant will see when browsing for a home, and the first thing they will see on an in-person viewing, too. As such, it needs to make the right first impression.
ARLA says general sprucing of outdoor spaces will make the property more attractive to tenants. For the sake of comparison, step outside your home and contrast the exterior with those beside it. Does it stand up against them? Clean the windows, ensure the paintwork is in good condition and make best use of the front garden (if your property has one). All these small details can help.
Get your insurance in place
As a landlord, insurance is something you might not give much thought to, but it's a vitally important thing to consider given the inherent higher risks at play with rental homes. 
Even more importantly, your current buildings and contents insurer must be made aware of your intention to let your property, as your policy may need to be amended. If you don't let them know, there is a danger your policy will become invalid. 
You should also consider arranging landlord insurance, to cover any potential financial losses connected with your rental property. There is a good chance you won't ever need to use it, but it's better to have this safety net to put your mind at rest.
Landlord insurance isn't a legal obligation, but it is recommended as the cover will protect the building, your tenants and your investment as a whole. Additionally, some policies will pay out if your tenant misses their rent payments, which could be a greater likelihood at this time thanks to the Covid-19 pandemic.
When comparing policies, ARLA says you should also consider pets. Many people have pets nowadays, and even more so since lockdown, so if you decide to allow them in your rental home you will want to consider what kind of protection your insurance provides if any problems crop up.
Use a local letting agent
Good letting agents are worth their weight in gold as they can take the hassle away from you and manage all aspects of a successful tenancy – from check-in and check-out to insurance and maintenance.
A good agent will also undertake reference and credit checks on potential tenants to ensure you get the right tenants for your home. Further to this, they can conduct the all-important Right to Rent checks on your behalf. 
Here at Farrell Heyworth, we are a Propertymark-protected letting agent, with client money handling procedures that are second to none. We can assist you in all aspects of letting a home in the North West, and offer both a let-only or fully managed service. You can find out more about our lettings service here.
Our team are on hand to advise you on any part of the lettings process. You can also kickstart the sales or rental process by requesting a free and instant online valuation.
You can read more about our safe and responsible service during Covid-19 here and we encourage all our customers to register with our My FH portal, which will give you access to the most up-to-date information; remotely and at your convenience.
Related Posts
A seller's paradise Recent research from trade body Propertymark claimed that the chances of a seller selling their property…
June 20, 2022
A shaky victory The confidence vote on Monday June 6 saw the prime minister win the support of 211 MPs,…
June 14, 2022
Speed and delays the top gripes for sellers A YouGov survey commissioned by purchasing specialist House Buyer Bureau found…
June 09, 2022