An accurate property valuation you can trust
We'll help you to find the value of your property, so you can find a buyer or tenant as soon as possible.
Enter your details below to book a professional appraisal.
Selling your home can be daunting, especially if you are looking for the best possible price. Fortunately, several ways exist to improve your home's value and appeal to potential buyers. In this blog post, we'll look at improvements you can make to your home, from redecorating and fixing superficial defects to adding a conservatory, converting unused space, and more.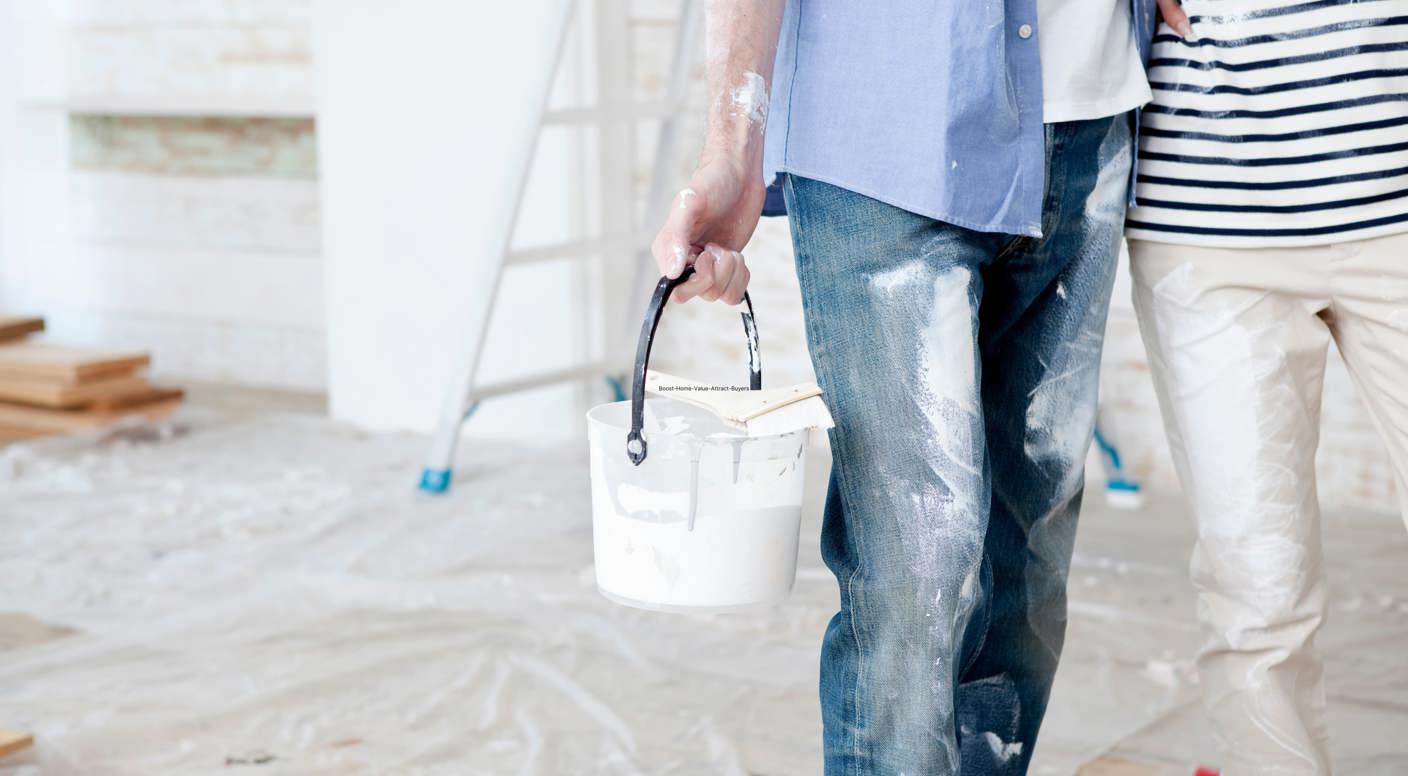 Redecorate - internal and external.
Redecorating is one of the easiest and most cost-effective ways to improve the look and feel of your home. A fresh coat of paint in neutral tones can go a long way in creating a more inviting and spacious atmosphere. Additionally, consider repainting your front door and window frames to give your home's exterior a new lease of life. More interior design trends that might help you sell your home.
Fix superficial defects.
Minor defects like cracks, holes, and chipped paint can make your home appear neglected and poorly maintained. Take the time to fix these issues before listing your home for sale - this will help create a positive first impression and show potential buyers that your home is well cared for.
The front door - first impressions count!
As mentioned earlier, your front door is the first thing potential buyers will see when they visit your home. Ensure it looks its best by cleaning it thoroughly and giving it a fresh coat of paint if necessary. Consider replacing it with a more modern and stylish option.
Fit a new kitchen.
The kitchen is often referred to as the heart of the home and can significantly impact a buyer's decision to make an offer. A modern and well-equipped kitchen can increase your home's value and attract more buyers. Consider trends in kitchen design, choose appliances that complement your home's style, and look for ways to create a sense of spaciousness.
Driveway improvements.
Your driveway is integral to your home's exterior and can significantly impact its appearance. Consider options like block paving, tarmac, or gravel to create a more attractive and functional driveway. Ensure you maintain it regularly to keep it looking its best.
Add a conservatory.
A conservatory can provide additional living space and increase your home's value. Choose a style that complements your home's architecture, and look for ways to decorate and furnish the new room to make it more inviting.
Convert a garage, loft, or cellar.
Converting unused space in your home can provide valuable additional living space and increase your home's value. Whether considering a garage, loft, or cellar conversion, plan and execute the project carefully and choose a style that complements your home's overall design.
Make your home more energy efficient.
Making your home more energy-efficient can help reduce utility bills and appeal to eco-conscious buyers. Consider options like double glazing, cavity wall insulation, and solar panels to make your home more sustainable and energy-efficient.
Make it a more open plan.
Open-plan living spaces are becoming increasingly popular, particularly among younger buyers. Consider options like removing walls and creating flow between rooms to create a more spacious and inviting atmosphere. Choose a layout that complements your home's overall design and consider making the space more cohesive and functional.
Improve the garden.
A well-maintained garden can significantly improve your home's overall appeal and create a more inviting outdoor space. Add flower beds, outdoor lighting, and seating areas to create a relaxing and functional space.
Give your home a good clean.
A clean and tidy home is essential when trying to sell your property. Take the time to clean each room in your home carefully, paying particular attention to high-traffic areas like the kitchen and bathroom. Please choose the right cleaning products and tools to ensure your home looks its best.
Declutter.
Decluttering is another essential step when preparing your home for sale. Remove unnecessary clutter from each room to create a more spacious and organised environment. Consider investing in storage solutions like shelving or baskets to keep your home looking neat and tidy.
How Farrell Heyworth can help.
Working with a reputable and Experienced Estate Agent can make the selling process much smoother and more straightforward. Look for an agent such as Farrell Heyworth, with experience in your local market and a track record of success. We can provide valuable insights into the current market conditions, help you set a realistic price for your home, and handle negotiations with potential buyers.
Related Posts
Introduction to No Deposit Mortgages No deposit mortgages, also known as 100% Loan to Value (LTV) mortgages, provide a unique…
November 28, 2023
Experience the Magic of Christmas The Christmas markets in the North West are more than just shopping destinations; they are…
November 20, 2023
Strategies for Achieving the Best Sale Price Partnering with a distinguished local estate agent, such as Farrell Heyworth, is a…
November 20, 2023